Happy 15th Anniversary: Bobby Valentine's dugout disguise
Bobby V's Bobblehead Project entry | Complete Bobblehead Project collection
On June 9, 1999, then Mets manager Bobby Valentine pulled off a prank that would live for generations to come in baseball lore. He was ejected from the game but later returned to the dugout in a disguise. Here's your video explanation:
As the video said, Valentine was popped with a $5,000 fine and two-game suspension for his antics. Well worth it, in my view. After all, he got a fake Bobblehead out of it!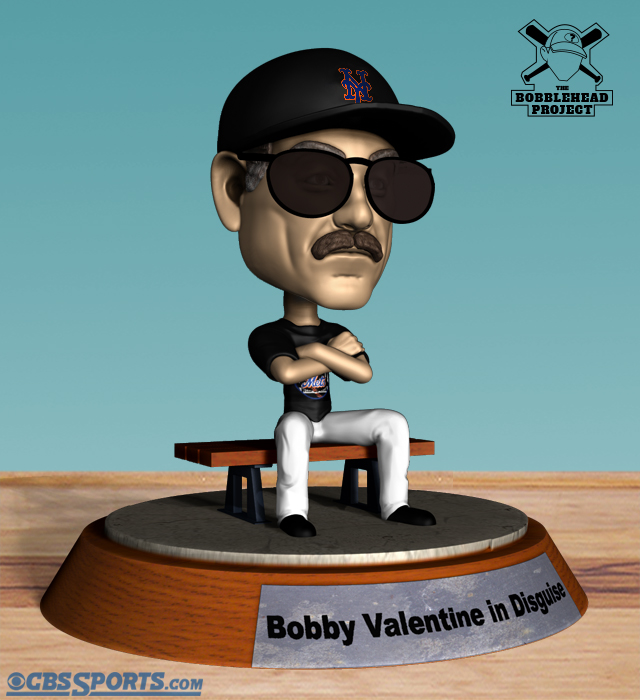 Rock on and Happy 15th Anniversary, Bobby V.