NL All-Star voting update: Arenado, Blackmon out; Gomez, Wright in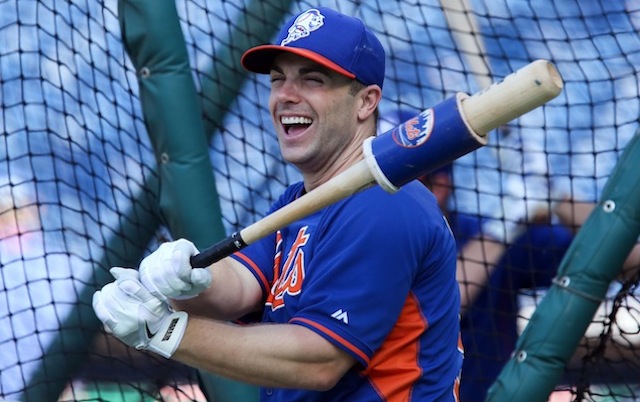 Related: Most recent AL All-Star update
The third batch of NL All-Star voting returns are in, and we've had some changes to the starting lineup. Since last update, out are Rockies third baseman Nolan Arenado and outfielder Charlie Blackmon and in are Mets third baseman David Wright and Brewers outfielder Carlos Gomez.
Elsewhere, Troy Tulowitzki remains the leading vote-getter, and he's modestly extended his lead over Yadier Molina of the Cardinals.
Here's the full update ...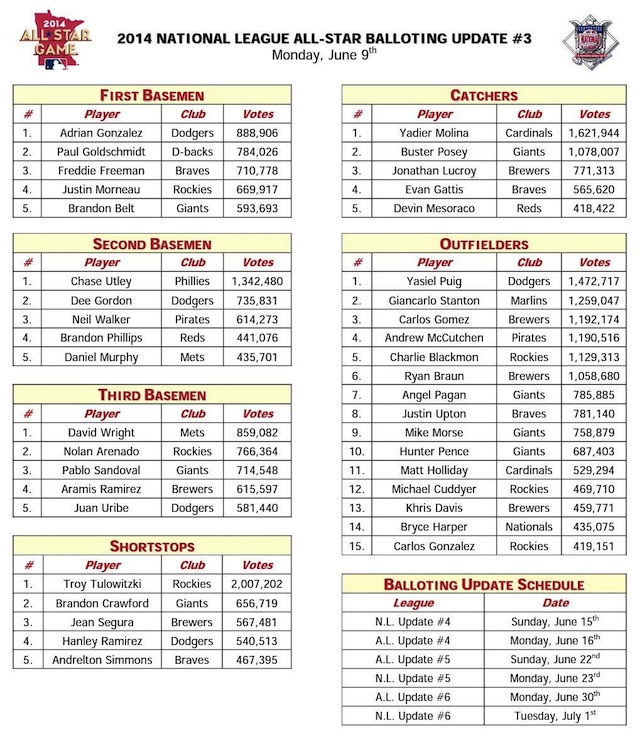 This year's All-Star Game goes down July 15 at Target Field in Minneapolis.