A.J. Pierzynski's outstanding one-liner earned ejection in early June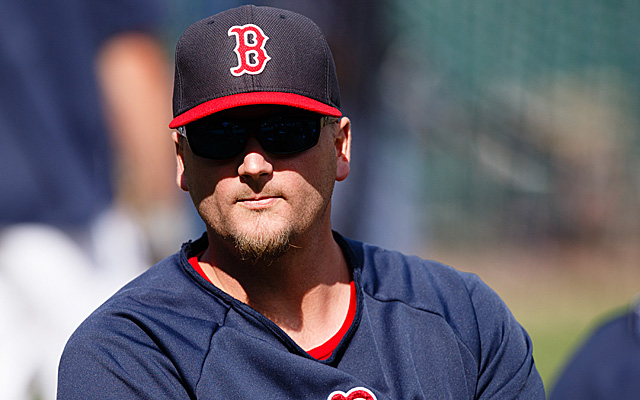 More MLB: Power Rankings | Expert Picks | Latest news & notes | Fantasy news
Red Sox catcher A.J. Pierzynski has long been one of the most polarizing players in baseball. Most notably when he was on the White Sox, he was one of those "you love him when he's on your favorite team and hate him when he's not" guys.
I would hope, though, that all baseball fans would forget about personal feelings toward Pierzynski and instead focus on this gem that got him ejected from a game on June 4. It's incredible with its punchiness and simplicity.
After Boston reliever Brandon Workman walked Indians shortstop Asdrubal Cabrera, Pierzynski requested a new ball from umpire Quinn Wolcott. Here's how:
"Give me a new ball. One you can see."
BAM, ROASTED!
That quote came from a story by MLB.com's Anthony Castrovince, regarding how ejections are actually up this season, despite the implementation of instant replay. Definitely go check it out because it's quality work and Castrovince deserves the traffic.
But, man, I can't get over the Pierzynski quote. That is gold. In fact, I can't help but imagine what kind of material he was using in this ejection:
Or this:
Bonus points on the last video for Hawk Harrelson homerifically (possibly made-up word alert!) doing what he does best.
As for A.J. Pierzynski, hopefully when he's a broadcaster we'll hear a lot more of the stories from his ejections and, really, his interactions with umpires in general. This nugget was likely just the tip of the proverbial iceberg.