Mike Trout and Miguel Cabrera decline invitations to Home Run Derby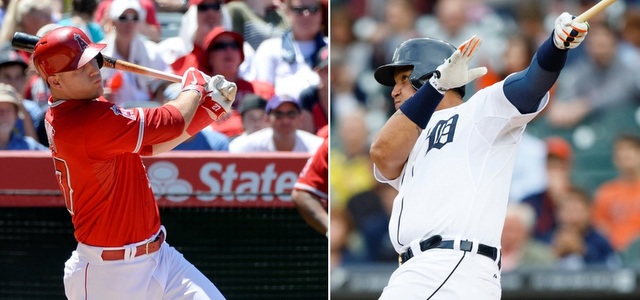 More All-Star: New HR Derby format | Full Rosters | Final Vote | AL Snubs | NL Snubs
Both Angels outfielder Mike Trout and Tigers first baseman Miguel Cabrera have decided to decline invitations to the Home Run Derby, according to Matthew DeFranks of MLB.com and Tony Paul of the Detroit News.
"I just want to be able to go and enjoy it. I always had fun watching it, growing up as a kid watching it on TV, and being able to sit on the sidelines is pretty cool," said Trout to DeFranks while Cabrera told Paul he doesn't "want to mess with my swing anymore. I've got enough issues."
Trout, 22, is hitting .308/.402/.603 with 20 home runs this year while the 31-year-old Cabrera is hitting .308/.367/.535 with 14 home runs. They rank fifth and 16th in the league in homers, respectively.
So far the only confirmed Home Run Derby participants are captains Jose Bautista and Troy Tulowitzki, and Giancarlo Stanton. Nelson Cruz has been invited but indicated he is likely to decline.