Oddsmakers go with Giancarlo Stanton in Home Run Derby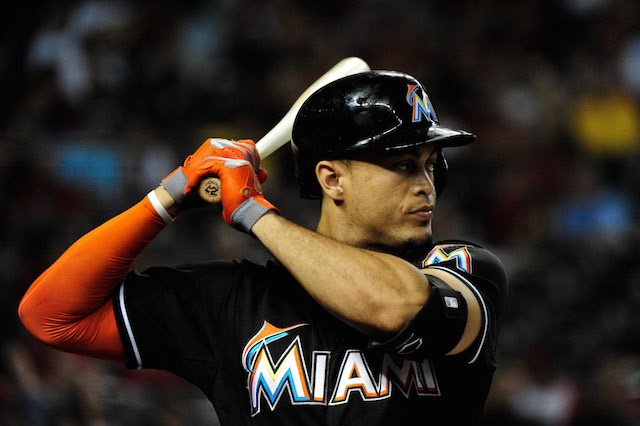 Related: Eight Derby participants announced
File under: smart money. According to Bovada.lv (@BovadaLV), Marlins masher Giancarlo Stanton is the favorite to win the forthcoming 2014 Home Run Derby at Target Field in Minneapolist. Here's the full run-down of the odds headed in to Monday's festivities ...
2014 Home Run Derby - Odds to Win
Giancarlo Stanton: 2/1
Yoenis Cespedes: 5/1
Jose Bautista: 5/1
Yasiel Puig: 6/1
Troy Tulowitzki: 13/2
Josh Donaldson: 10/1
Adam Jones: 12/1
Brian Dozier: 12/1
Todd Frazier: 12/1
Justin Morneau: 15/1
So ... who ya got?