Report: Luke Scott released by Korean team for being 'disrespectful' to coach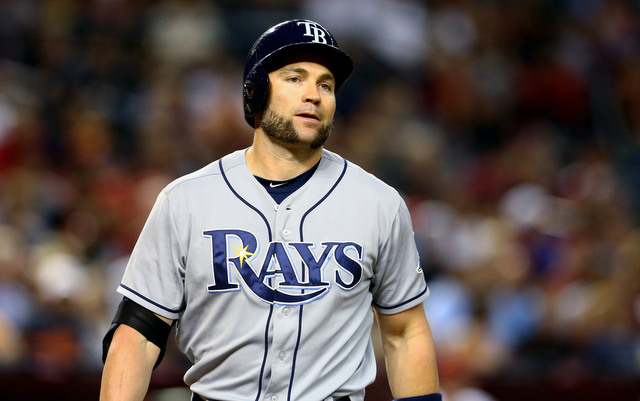 More MLB: Power Rankings | Expert Picks | Latest news & notes | Fantasy news
Long-time big leaguer Luke Scott has been released by his team in Korea for being "disrespectful" towards a coach, according to the Korea Times. He reportedly called the coach a "coward" and a "liar."
Scott, 36, was at the ballpark fetching some things after being placed on the reserve list with a foot injury. That's when he got into it with SK Wyverns coach Lee Man-soo. Here's more from the Korea Times story:
Scott and Lee got into a conversation and Scott eventually gestured and yelled at the coach, using expressions such as "liar" and "coward" to refer to him.

After Lee cut the conversation short and returned to his office, Scott turned to reporters at the stadium and started to blame Lee.

He reportedly said that he is the one who knows his physical condition best, and has had his own "routine" in managing it during his Major League Baseball career. But he argued that the team does not respect that, and just forces its ways on him.
A team official said Scott's behavior is "not a subject to be tolerated ... It seems he was disgruntled with being listed on the reserve team."
The Wyverns signed Scott to a one-year contract worth $300,000 over the winter. He has hit only .267 with six home runs in 33 games this year while battling injuries. Scott had his fair share of issues while playing in MLB, so this isn't the most surprising thing in the world.
(h/t Deadspin)