Ben Cherington says Red Sox aren't conceding 2014 season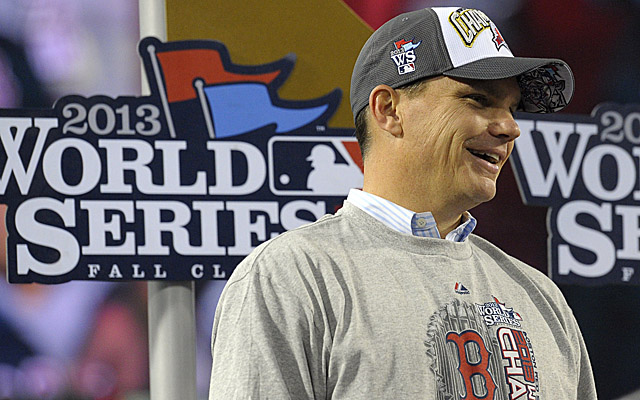 More MLB: Power Rankings | Expert Picks | Latest news & notes | Fantasy news
With the non-waiver trade deadline just two weeks away, might the defending World Series champion Red Sox be sellers? It doesn't sound like it.
"We are going to do whatever we feel gives the Red Sox the best chance to be as good as possible and as quickly as possible and we are not conceding 2014 with that statement," Cherington said. "We feel like the team that we have now is capable of being better than a lot of teams ahead of us in the standings. … We don't see why we can't win more games than most of the teams ahead of us.

"We are where we are, so we also have to be realistic about what that means, so we have to be engaged in the conversations that I talked about and to be in position to make hopefully the right decisions as we get closer to the [trade deadline on July] 31st. … You have to have those conversations, but we're still focused on winning games and we'll be focused on trying to win tomorrow night."
Well, they probably are more talented than some of the teams ahead of them in the standings, but they rank dead last in runs scored in the AL and sit eight games back of the second wild card spot. In the AL East, they're 9.5 games out. What's worse is they sit in last in the AL East and would have to leapfrog eight teams just for a wild-card spot.
So while you never want to concede a season -- that's terrible PR, if nothing else -- I think the biggest takeaway here is that Cherington doesn't think the Red Sox are far away from being a contender in 2015. Thus, a firesale wouldn't make much sense.
Regarding Jon Lester, though, they've got to have confidence they can re-sign him in the offseason. Otherwise trading him would make the most sense.