This week in overreactions: Here come the Rays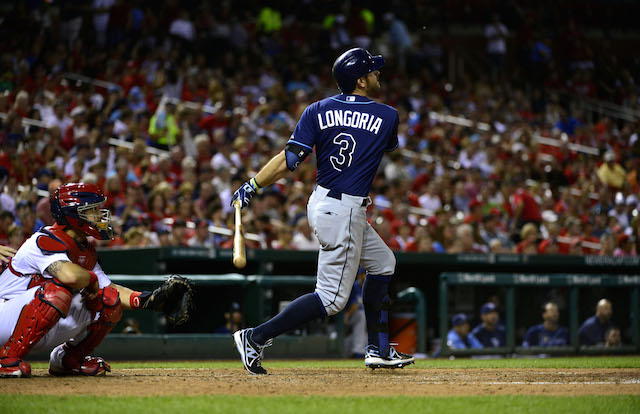 More MLB: Power Rankings | Expert Picks | Latest news & notes | Fantasy news
It's time for another installment of "The Week in Overreactions" -- the idea that was stolenborrowed with approval from our friends at Eye on Football. To the narrative machine!
The Rays are back
In a way, this is self-evidently true. At this writing, the once-struggling Rays have won seven in a row and are a robust 13-4 in July. Given the talent on the roster and the preseason expectations for the perennial contenders in Tampa, it would seem that they're back.
No doubt, the Rays are playing in accordance with reputation right now, and they'll likely be a good team moving forward (absent a sweeping and still very possible deadline sell-off, that is). However, there's no going back and erasing the work they did earlier this season.
Over the first three-ish months of the 2014 campaign, the Rays were a cumulative 13 games under .500. In other words, that's where their deficit stood after roughly half the season had been played. No one's barging ahead of the fray in the AL East to any insurmountable extent, but that's still quite a hole. That brings us to these figures:
7.7 percent, 4.4 percent, 12.1 percent
Those, per FanGraphs and their projections, are the Rays' current odds of winning the division, claiming a wild-card berth and making the playoffs by any means available to them. In other words, the Rays, even after their hot streak and even though they play in a winnable division, have less than a 15 percent chance being a part of the postseason fray. Baked into those numbers is the very reasonable assumption that, no, the Rays, even well removed from their first-half slump, aren't going to continue playing .765 ball as they have in July.
Those numbers also reflect the reality that the Rays are in fourth place and seven games back of the Orioles in the AL East. And while the Rays are a more doable 4 1/2 games out of the second wild-card spot, they're behind five teams in the queue. The Rays are playing more in line with their true talent level these days, but, inasmuch as reaching the playoffs is concerned, the odds are still long.
And what if the Rays take the path of least resistance and claim the second wild card? They'll almost certainly be "rewarded" with playing a road game against the AL West runner-up -- the Athletics or the Angels, the two best teams in baseball at this juncture. Anything is possible in a single, isolated baseball game, but that probably wouldn't end well for the Rays.
So, yes, the Rays are playing more like the Rays right now, but to what end? There's no scrubbing April, May and June from the standings, and that's why if you think the Rays are now bound headlong for the playoffs, then you might be ... overreacting.