The Bobblehead Project: Tommy Lasorda takes a tumble
The Bobblehead Project: The Complete Collection
The latest entry in our esteemed Bobblehead Project pays tribute to the pratfalls of former Dodgers manager/Hall of Famer Tommy Lasorda.
It was the 2001 All-Star Game, Vladimir Guerrero was at the plate, and Lasorda was coaching at third base. After a mighty Vlad cut, his bat -- the implement of humor in this instance -- "helicoptered" toward Lasorda, at which point the decorated skipper undertook some impromptu gymnastics, possibly in the service of self-preservation ...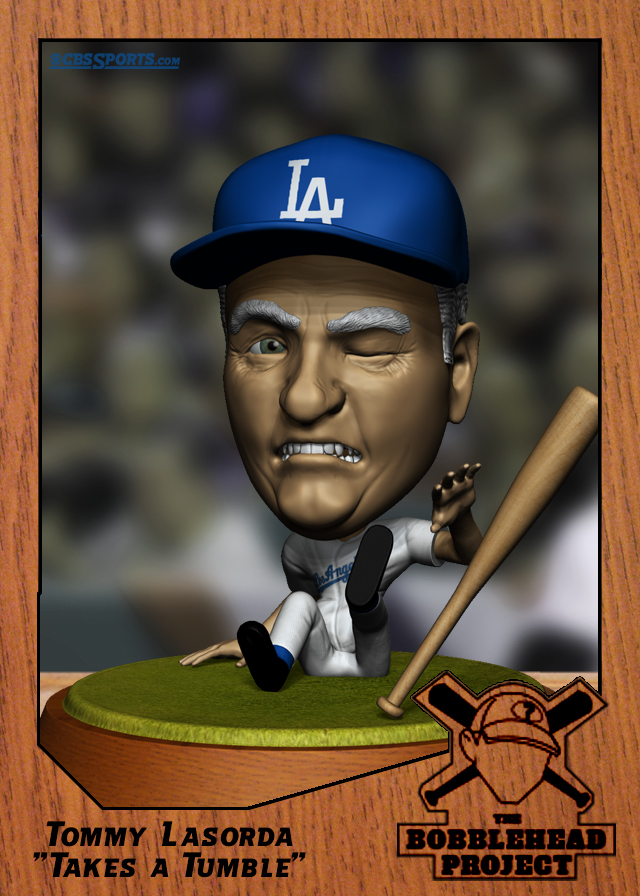 Excelsior!
Of course, we need video to get the full effect, so let's roll tape ...
Thankfully, Lasorda was none the worse for it afterward. Best of all, it turned out to be a moment worthy of the Bobblehead Project ...