Orioles acquire Andrew Miller for pitching prospect Eduardo Rodriguez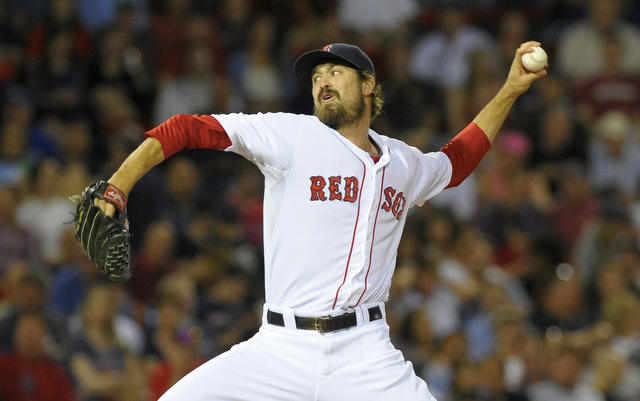 More: Trade Tracker | Heyman's latest | Heyman on Twitter | Trade Deadline Blog
The Orioles have acquired lefty reliever Andrew Miller from the Red Sox for left-handed pitching prospect Eduardo Rodriguez, Jon Heyman of CBSSports.com has confirmed. ESPN's Jerry Crasnick and WEEI.com's Alex Speier first reported the deal.
Miller, 29, has a 2.34 ERA with a stellar 14.7 K/9 and 5.31 K/BB ratio. Left-handers are hitting a weak .150/.203/.217 with 34 strikeouts and four walks against him this year. Miller is a rental and will become a free agent after the season.
Rodriguez, 21, has a 4.79 ERA with 7.5 K/9 in 19 starts and 82 2/3 innings at Double-A this season. Baseball America ranked him as Baltimore's third best prospect before the season, saying he "has a No. 3 starter ceiling."