Mo'ne Davis gives up three runs in loss to Nevada in LLWS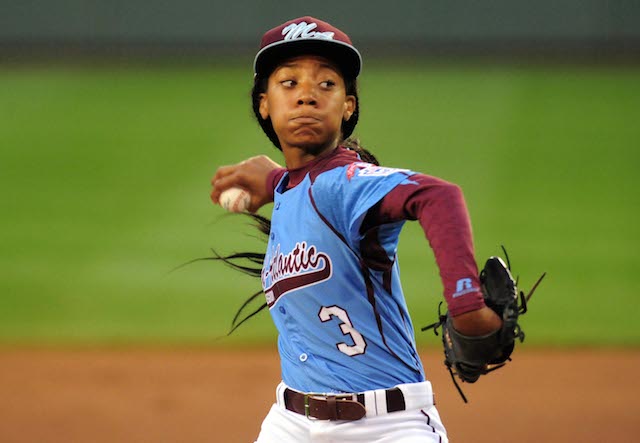 Mo'ne Davis of Philadelphia's Taney Dragons squared off against Nevada on Wednesday night in the Little League World Series, and she wasn't quite as dominant as she usually is. In 2 1/3 innings of work, Davis allowed three runs and struck out six on 55 pitches. Nevada prevailed easily, 8-1, and will advance to the United States Championship Game.
Here's a shot of the winning squad ...
As for Davis, she has of course become a national phenomenon in recent days, as she's just 18th female ever to play in the Little League World Series and first ever to throw a shutout.
Davis's team will now face Jackie Robinson West of Chicago in the loser's bracket.