Masahiro Tanaka has 'general arm soreness'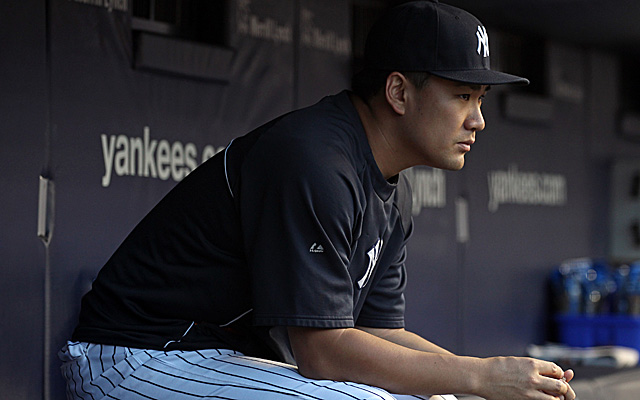 Yankees ace Masahiro Tanaka was building his way back from an elbow injury, but has suffered a bit of a setback. The Yankees told reporters (Jack Curry among them) that Tanaka has soreness in his right arm. Though Tanaka himself wouldn't say it was an elbow injury, he also wouldn't say it wasn't.
Tanaka said the pain is "throughout the arm" and isn't specifically in elbow. Said that he wasn't worried.

— Jack Curry (@JackCurryYES) August 29, 2014
Reports indicate that Tanaka still hopes to return this season, but the clock is starting to tick rather loudly. There's less than a month left and the Yankees are three games back of the second AL wild card.
Tanaka, 25, is 12-4 with a 2.51 ERA (153 ERA+), 1.01 WHIP and 135 strikeouts against only 19 walks in 129 1/3 innings.