Jonny Venters will have third Tommy John surgery, try to continue playing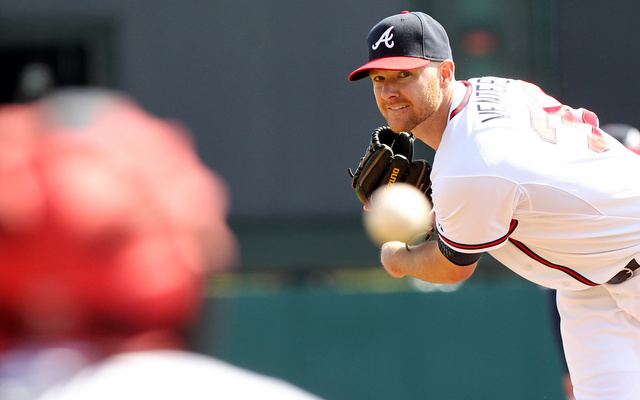 Earlier this week we learned that, while rehabbing from his second Tommy John surgery, Braves left-hander Jonny Venters tore his ulnar collateral ligament a third time. He is now facing a third Tommy John surgery.
After taking a day to discuss his options, Venters has decided to have the third elbow reconstruction and try to continue playing.
Jonny Venters says after talking to Dr Andrews and his family, that he will give it another shot and undergo a third Tommy John. #Braves

— Kevin McAlpin (@KevinMcAlpin) August 29, 2014
The success rate of Tommy John surgery is fairly high, but only for the first procedure. The second is much riskier and the third even more risky than the second. Jason Isringhausen is the only known pitcher who has had the procedure three times and been able to continue pitching.
Venters, 29, has not pitched since 2012. He was a workhorse setup man for Atlanta from 2010-12, logging 230 appearances and 229 2/3 innings with a 2.23 ERA during that time. That is the second most appearances and third most innings throw by a full-time reliever during those years.
Given his age, it's no surprise Venters has opted to have the procedure a third time and try to continue playing. He's far too young to give up on his career no matter how long the odds may be.