VINTAGE GIF: How the leisured first baseman mans his position
Courtesy of the barnstorming offshoot of the Indianapolis Clowns, this -- in action-news GIF format -- is how a gentleman plays first base without compromising his prevailing sense of leisure ...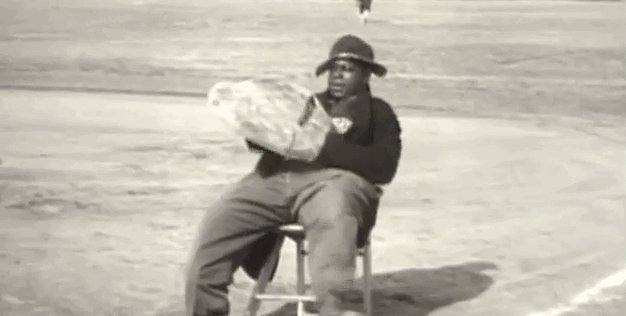 There should be no questions at this point. The oversized glove minimizes bending, crouching, ranging and leaping, and the comfy chair obviates the need to stand. As for downsides, there are none that I can think of.
(Wink of CBS eye: @flipflopflying)