Tigers' Miguel Cabrera appears to re-injure ankle, leaves game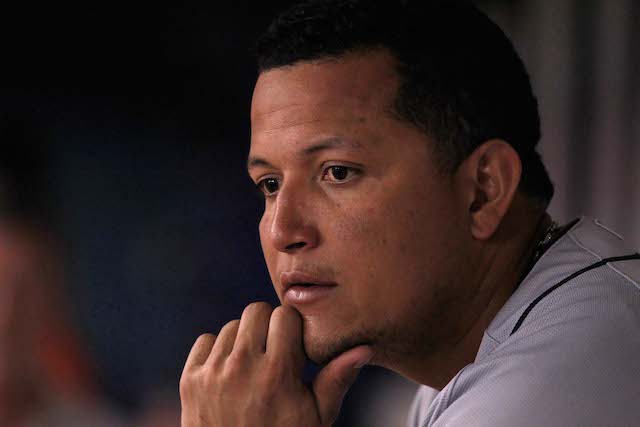 Tigers first baseman and two-time reigning AL MVP Miguel Cabrera was forced to exit Saturday's night-cap against the White Sox (GameTracker) after trying to beat out a grounder in the fourth inning. As Chris Iott of MLive.com writes, Cabrera appeared to aggravate the right ankle injury that's been bothering him for some time.
This is possibly unfair use of hindsight, but one now has to wonder about the wisdom of letting Cabrera, who, as noted, has been hobbled recently and throughout much of recent history, start both ends of the double-header in Chicago (First game: CHW 6, DET 3).
This season, the 31-year-old Cabrera is batting .299/.363/.486 in 575 plate appearances -- still productive but far below his recent standards.