Orioles acquire OF Alejandro De Aza from White Sox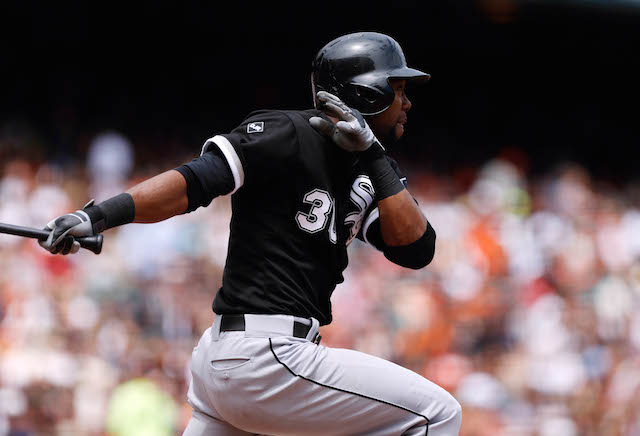 The Orioles on Saturday acquired outfielder Alejandro De Aza from the White Sox in exchange for minor-league right-handers Mark Blackmar and Miguel Chalas. Since De Aza was acquired before Sept. 1, he's eligible to be on the Orioles' postseason roster.
This season, De Aza, 30, is batting .246/.312/.358 (89 OPS+) with 19 doubles and 15 stolen bases in 121 games. For his career, he owns an OPS+ of 98 across parts of seven big-league seasons. De Aza, who's owed the balance of a $4.25-million salary for 2014 and will be third-year arbitration-eligible this coming off-season, is also capable of playing all three outfield positions.
On the Chicago side, Blackmar, 22, has a 3.18 ERA and 83 strikeouts in 26 games (18 starts) for High-A Frederick, and Chalas, also 22, has a combined 4.48 ERA in 30 relief appearances this season between Frederick and Triple-A Norfolk.