Giants' Jake Peavy loses no-hit bid against Brewers in 8th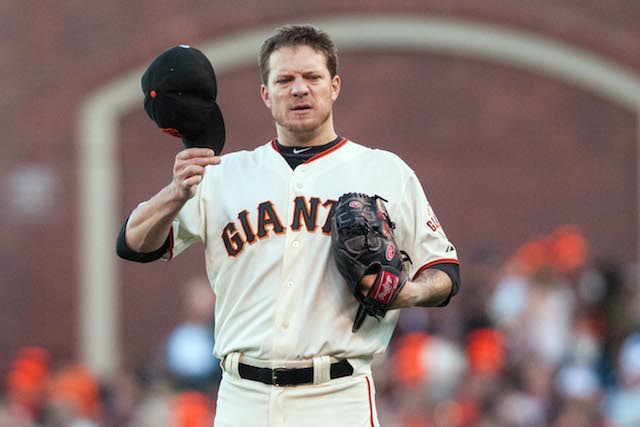 Giants right-hander Jake Peavy made it through 7 1/3 innings before allowing a hit against the Brewers in AT&T Park on Saturday night. A Mark Reynolds opposite-field single with one out in the eighth ended Peavy's bid. It stands as the deepest into a game the 13-year veteran has ever taken a no-hitter.
At this writing, the Giants have a 3-0 lead in a contest that's important to each contending squad. Follow along on GameTracker.