MLB news, rumors and injury roundup for Aug. 31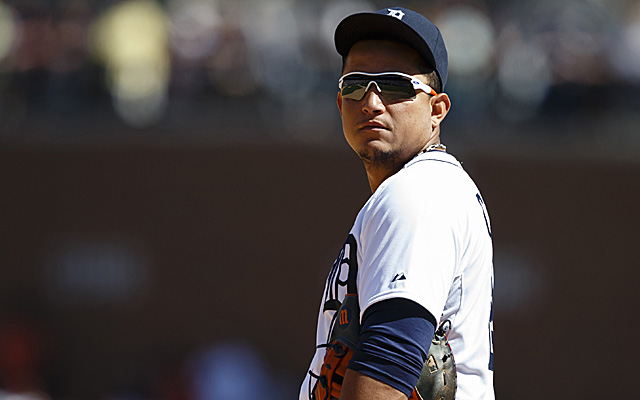 August is over, which means we're through five of the six months in the 2014 Major League Baseball season. Almost every playoff race is heated, too, so it should be an outstanding final month. Let's take a quick stroll through the news from the last day of August.
ROSTER MOVES, TRANSACTIONS, ETC.
A's: Oakland acquired Adam Dunn in a trade from the White Sox.
Blue Jays: The Phillies sent John Mayberry Jr. to the Blue Jays.
Brewers: They acquired Jonathan Broxton from the Reds.
Dodgers: Hyun-Jin Ryu and Juan Uribe were both activated from the disabled list.
Pirates: They are planning on bringing Gregory Polanco back Tuesday (pirates.com).
Rays: David DeJesus will be activated from the DL Monday.
Royals: They are going to call up Brandon Finnegan, making him the first 2014 draftee to be activated.
Yankees: The club acquired reliever Chaz Roe from the Marlins (nj.com).
INJURY UPDATES
Athletics: Coco Crisp will miss a few games with a neck strain (athletics.com).
Blue Jays: Brandon Morrow is making progress toward a return (bluejays.com).
Brewers: Carlos Gomez exited Saturday's game with wrist soreness.
Cardinals: Kolten Wong had to leave Sunday's game with an apparent head injury, but he reportedly passed concussion tests (stltoday.com). Also, Jason Motte took a real quick minor-league rehab appearance (cardinals.com).
Cubs: A back injury has sidelined Anthony Rizzo for the past five days, but it's possible he'll play Monday (cubs.com).
Red Sox: Concussion-like symptoms kept Dustin Pedroia out of the lineup Sunday (bostonherald.com).
Tigers: Miguel Cabrera missed Sunday's game with his ankle injury and it sounds like it might linger a bit (freep.com).
Twins: Kurt Suzuki sat out Sunday after taking a foul ball off the jaw Saturday, but it was precautionary (twinsbaseball.com).
Yankees: Jacoby Ellsbury missed his second straight game with an ankle injury, as Joe Girardi says he'll be cautious with him (yankees.com).
MISCELLANY
Adam Dunn: He will probably retire after this season.
Blue Jays: Jose Bautista has homered in five straight games.
Dodgers: Dan Haren will have his next start pushed back to Friday (Dylan Hernandez).
Giants: Sergio Romo and Santiago Casilla are now going to share the closer role (sfgiants.com).
Rays: There are a litany of players who could be traded this offseason, maybe even Wil Myers, writes Marc Topkin for tampabay.com.