PHOTO: Derek Jeter on latest cover of 'New Yorker' magazine
Yankees captain and shortstop Derek Jeter is entering what will be, barring a playoff berth for his team, the final month of his career. As such, the fitting testaments and tributes will only increase in the coming days. Along those lines, here's the cover of the latest edition of the hallowed New Yorker magazine ...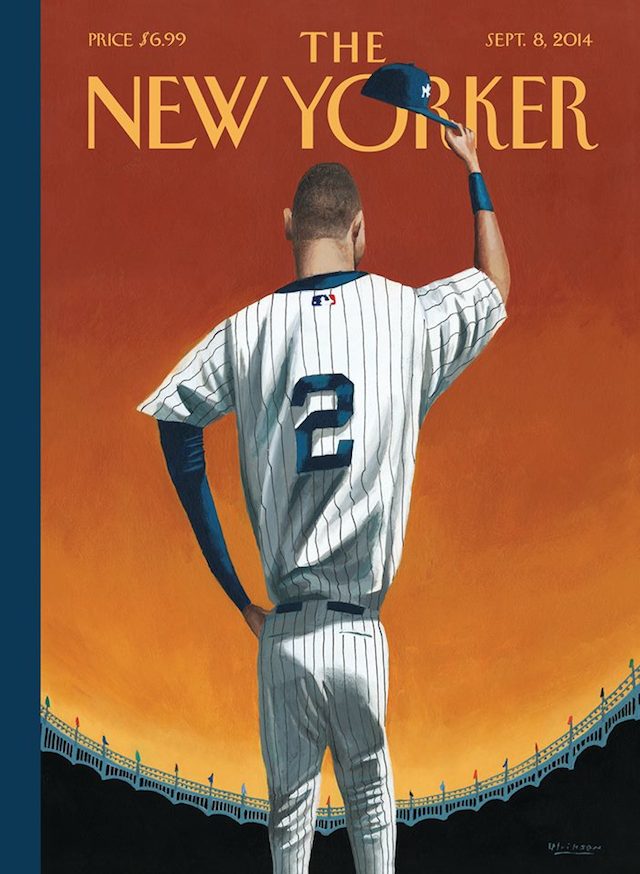 Very nice, say I. The home whites and the familiar scalloped arches of course suggest that this is an imagining of Jeter's forthcoming Yankee Stadium farewell.
For what it's worth, the artist, Mark Ulriksen, is a confessed Red Sox fan.