Michael Wacha will return to Cardinals' rotation on Thursday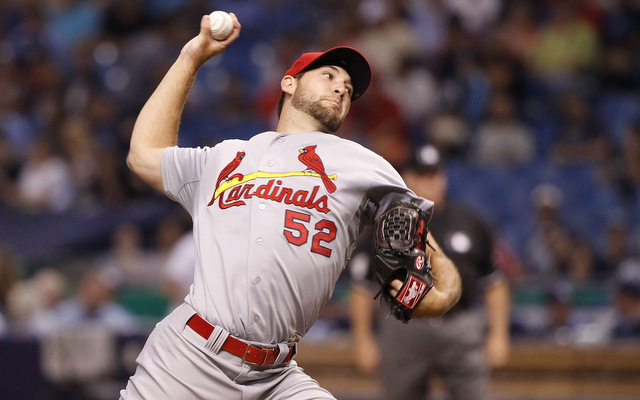 After missing nearly three full months with a stress fracture in his shoulder, Cardinals right-hander Michael Wacha is set to rejoin the team later this week.
Wacha is starting for St. Louis on Thursday, says Matheny. He'll be on a pitch count in the sub-60 range.

— Ryan Fagan (@ryanfagan) September 2, 2014
It is September and rosters have expanded, so St. Louis will have plenty of extra arms in the bullpen to follow Wacha after his short start. I doubt they would have brought him back with a sub-60 pitch limit earlier in the season only to overwork their bullpen.
Wacha, 23, has been out since mid June and the team was very cautious during his rehab, even sending him for bi-weekly MRIs to monitor his progress. He threw 34 pitches across two innings in a Double-A rehab start over the weekend.
In 15 starts before the injury, Wacha went 5-5 with a 2.79 ERA. He struck out 83 and walked only 26 in 90 1/3 innings.