Head-to-head draft review, LIVE at 12 ET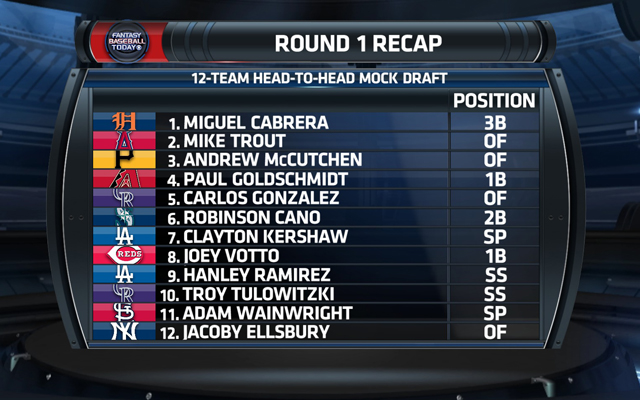 Hanley before Tulo? McCutchen over Goldschmidt? These are the philosophical Fantasy Baseball conundrums we'll tackle during our live broadcast of Fantasy Baseball Today at noon eastern.
We'll be recapping our 12-team head-to-head scoring draft, which had its fair share of reaches (Like my picks of Jose Abreu in the 7th and CC Sabathia in the 13th) and steals (Matt Adams fell to the end of the 10th).
Other topics of discussion include Bryce Harper's upside, how deep second base really is and how long you should wait to draft a catcher. See you there!