2014 over/unders: Arizona Diamondbacks
How many homers will Paul Goldschmidt tally? How many innings will Brandon McCarthy pitch? All of that and more in this D-backs edition of over/unders.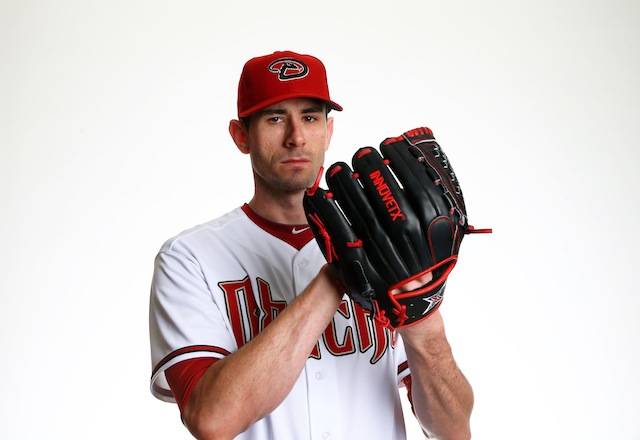 More Diamondbacks: Team preview | Likes, dislikes

Time for another round of team over/unders. What's this, you ask? Here's the explanation:
As part of our preview of the 2014 season to come, let's roll out a few "over/unders" for each team. That is, we'll assign a number to 10 different categories that, in their own way, will predict one facet of the season ahead. In turn, you, the loyal commenter, will let us know whether you take the "over" or "under" for each category. Stated another way, will the actual figure be higher or lower than the one we've presented? Remember, we're talking 2014 season and 2014 season only.
Today's club is the Arizona Diamondbacks, who finished a distant second in the NL West last season. Now to the betting lines ...
---
Wins: 84.5
Place in NL West: 2.5
Paul Goldschmidt's home runs: 35.5
Mark Trumbo's home runs: 37.5
Brandon McCarthy's innings pitched: 144
Bronson Arroyo's home runs allowed: 31.5
Archie Bradley's starts at MLB level: 12.5
Martin Prado's OPS: .770
Patrick Corbin's ERA: 3.65
Bench-clearing incidents with Dodgers: 0.5
Show Comments
Hide Comments
Our Latest Stories
Don't run on the field, people. Especially when Angel Pagan is in the house

Not that you thought otherwise, but Miggy's finishing up strong as the Tigers eye the post...

Bruce initially struggled after being traded to the Mets. He's not struggling now
Ortiz's two-run blast gave the Red Sox a 5-3 lead that would hold up, dealing the Blue Jays...

Here's a look at the postseason race standings with three days left in the regular season

GM John Mozeliak says the team probably isn't going to exercise their option on Holliday for...