2014 over/unders: Chicago White Sox
Let's take a look at some fun over/unders for the 2014 White Sox, including if they'll be "over" or "under" the Cubs' win total.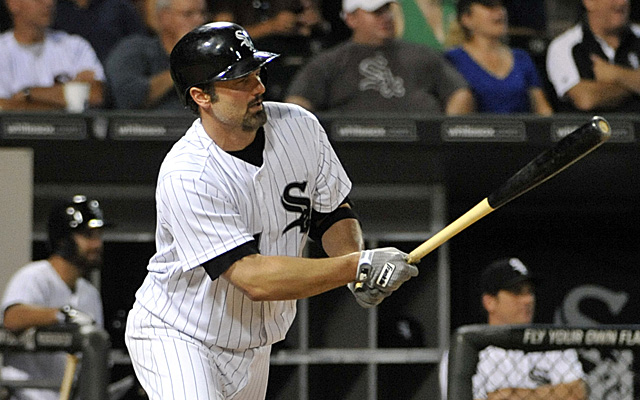 More White Sox: Team preview | Likes, dislikes
Time for another round of team over/unders. What's this, you ask? Here's the explanation:
As part of our preview of the 2014 season to come, let's roll out a few "over/unders" for each team. That is, we'll assign a number to 10 different categories that, in their own way, will predict one facet of the season ahead. In turn, you, the loyal commenter, will let us know whether you take the "over" or "under" for each category. Stated another way, will the actual figure be higher or lower than the one we've presented? Remember, we're talking 2014 season and 2014 season only.
Today's installment would be the South Siders: The Chicago White Sox. 
---
Wins: 74
Finish in AL Central: 4
Wins as compared to the Cubs: Over/Under (pick one)
Jose Abreu home runs: 27.5
Chris Sale wins: 13.5
John Danks' ERA: 4.58
Alexei Ramirez, Alejandro De Aza combined stolen bases: 46.5
Difference between Adam Dunn's on-base percentage and batting average: .100
Paul Konerko's plate appearances: 350
Show Comments
Hide Comments
Our Latest Stories
But that doesn't mean he won't be back in Queens next season

His cut doesn't appear to be fully healed, but it's better than it was in the ALCS

Scherzer wore the jersey during his second no-hitter
Ortiz and Bryant were recognized as the best offensive players in the AL and NL, respectiv...

It's essentially an Indians Hall of Fame and it's pretty nice

Will Strat-O-Matic get this one right?