2014 over/unders: Cleveland Indians
It's time to take a look at some overs and unders yet again. This time, the Cleveland Indians.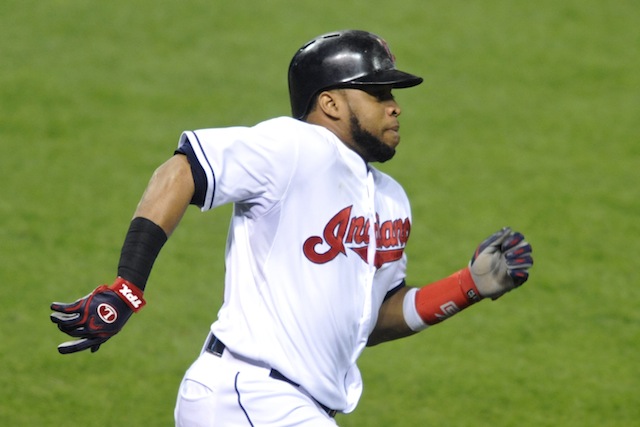 More Indians: Team preview | Likes, dislikes
Time for another round of team over/unders. What's this, you ask? Here's the explanation:
As part of our preview of the 2014 season to come, let's roll out a few "over/unders" for each team. That is, we'll assign a number to some different categories that, in their own way, will predict one facet of the season ahead. In turn, you, the loyal commenter, will let us know whether you take the "over" or "under" for each category. Stated another way, will the actual figure be higher or lower than the one we've presented? Remember, we're talking 2014 season and 2014 season only.
Today's installment brings us to the Cleveland Indians, who in their first season under Terry Francona snared a wild-card berth ... 
---
Wins: 88.5
Place in the AL Central: 2.5
Playoff games played: 0.5
Carlos Santana's games played at catcher: 44.5
Lonnie Chisenhall's OPS: .730
Jason Kipnis's finish in AL MVP balloting: 8.5
Justin Masterson's innings pitched: 201
Nick Swisher's home runs + walks: 99.5
Number of players to reach double figures in homers: 8
Starting pitchers acquired before July 31 non-waiver trade deadline: 0.5
Show Comments
Hide Comments
It came in a tight spot against the Cubs on Friday night

The Louisville Bats know how to make the best of a bad situation

He hit his 10th of the season against the Orioles on Friday night
A familiar face is headed back to Toronto

The decorated gymnast was on hand to throw out the first pitch on Friday

It has to do with their performance before the All-Star break and their very different performance...