2014 over/unders: Kansas City Royals
Let's take a look at some fun over/unders for the 2014 Royals, including the prospect of a postseason appearance.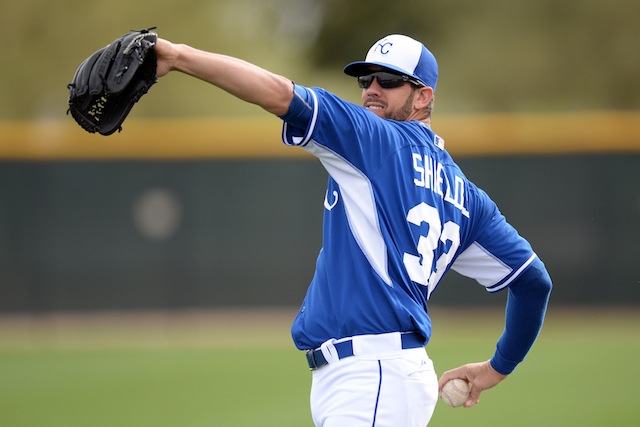 More Royals: Team preview | Likes, dislikes
Time for another round of team over/unders. What's this, you ask? Here's the explanation:
As part of our preview of the 2014 season to come, let's roll out a few "over/unders" for each team. That is, we'll assign a number to 10 different categories that, in their own way, will predict one facet of the season ahead. In turn, you, the loyal commenter, will let us know whether you take the "over" or "under" for each category. Stated another way, will the actual figure be higher or lower than the one we've presented? Remember, we're talking 2014 season and 2014 season only.
Today's installment brings us to the Kansas City Royals, who last season pulled off their first winning campaign since 2003 ... 
---
Wins: 85.5
Finish in AL Central: 2.5
Postseason games played: 0.5
Wins by James Shields: 14.5
Starts at MLB level by Yordano Ventura: 19.5
Walks by Alcides Escobar: 23
Home runs by Eric Hosmer: 21.5
Strikeouts by Greg Holland: 105
Norichika Aoki's OBP: .352
Billy Butler's GIDPs: 24.5
Show Comments
Hide Comments
Our Latest Stories
If your team is hoping to upgrade through free agency this offseason, we've got some bad n...

Gordon says since he doesn't have kids, hitting an HR for Jose Fernandez takes top billing

Teixiera also had a massive bat flip that he said he's never done before
Four signed balls and Jose Fernandez's checkbook washed up

Matz is heading for another checkup on his troublesome shoulder

Ramos has had a huge breakout season in 2016. Losing him would be a devastating loss for the...