2014 over/unders: Miami Marlins
In our latest round of over/unders, we focus on the Marlins and their a) impressive collection of young talent, and b) woefully bad roster.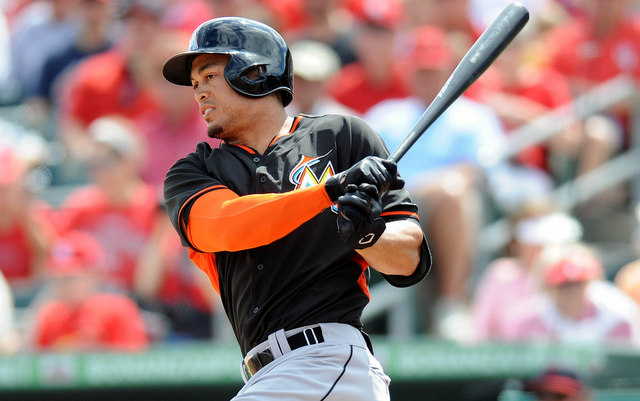 More Marlins: Team preview | Likes, dislikes

Time for another round of team-specific over/unders. What's this, you ask? Here's the explanation:
As part of our preview of the 2014 season to come, let's roll out a few "over/unders" for each team. That is, we'll assign a number to 10 different categories that, in their own way, will predict one facet of the season ahead. In turn, you, the loyal commenter, will let us know whether you take the "over" or "under" for each category. Stated another way, will the actual figure be higher or lower than the one we've presented? Remember, we're talking 2014 season and 2014 season only.
Today's club is the Miami Marlins, who lost 100 games on the nose last season following their massive winter sell-off. To the betting lines...
---
Wins: 67.5
Place in NL East: 4.5
Giancarlo Stanton home runs: 29.5
Christian Yelich batting average: .2995
Rafael Furcal games played: 81.5
Jarrod Saltalamacchia strikeouts: 139.5
Jose Fernandez strikeouts: 199.5
Jose Fernandez's WHIP: 1.095
Date of Steve Cishek trade: July 31st
Season home attendance: 1.55 million (1.59 million in 2013)
Show Comments
Hide Comments