2014 over/unders: San Francisco Giants
What will Pablo Sandoval hit? How many games will Tim Lincecum win? All of that and more in this edition of over/unders.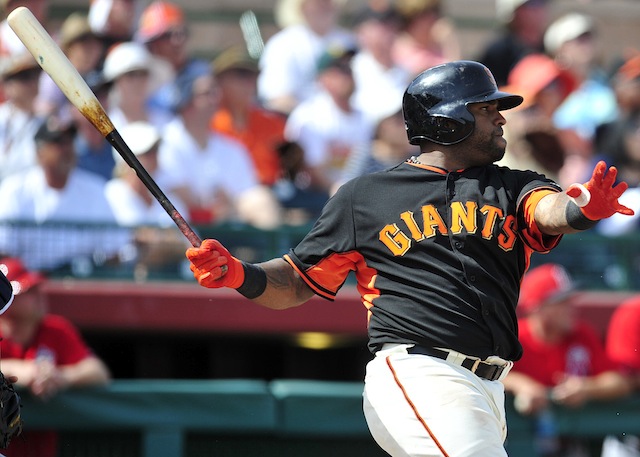 More Giants: Team preview | Likes, dislikes

Time for another round of team over/unders. What's this, you ask? Here's the explanation:
As part of our preview of the 2014 season to come, let's roll out a few "over/unders" for each team. That is, we'll assign a number to 10 different categories that, in their own way, will predict one facet of the season ahead. In turn, you, the loyal commenter, will let us know whether you take the "over" or "under" for each category. Stated another way, will the actual figure be higher or lower than the one we've presented? Remember, we're talking 2014 season and 2014 season only.
Today's club is the San Francisco Giants, who finished third in the NL West last season. Now to the betting lines ... 
---
Wins: 81.5
Place in NL West: 2.5
Tim Lincecum's wins: 11.5
Pablo Sandoval's batting average: .290
Sandoval's games played: 137.5
Buster Posey's homers + doubles: 54.5
Madison Bumgarner's strikeouts: 199.5
Tim Hudson's ERA: 3.71
Mike Morse's home runs: 17.5
Brandon Belt's OPS: .865
Show Comments
Hide Comments