2014 over/unders: Seattle Mariners
Time to set some over/unders for the new-look Mariners. How many homers will Robinson Cano hit in his new park?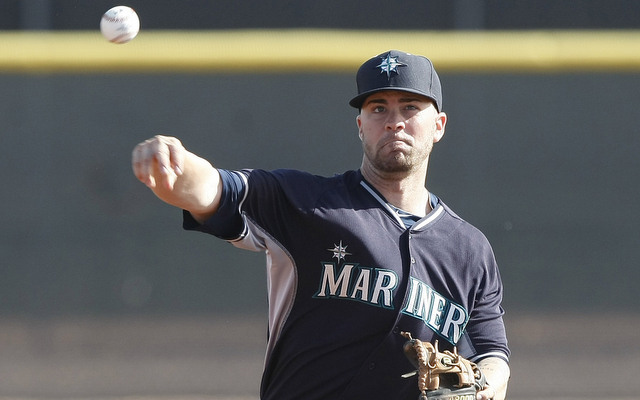 More Mariners: Team preview | Likes, dislikes
It's time for another round of over/unders. What's this, you ask? Here's the explanation:
As part of our preview of the 2014 season to come, let's roll out a few "over/unders" for each team. That is, we'll assign a number to 10 different categories that, in their own way, will predict one facet of the season ahead. In turn, you, the loyal commenter, will let us know whether you take the "over" or "under" for each category. Stated another way, will the actual figure be higher or lower than the one we've presented? Remember, we're talking 2014 season and 2014 season only.
Today's team is the Seattle Mariners, who went 71-91 last season and finished in fourth place for the fourth straight year. To the betting lines...
---
Wins: 76.5
Place in AL West: 3.5
Robinson Cano's home runs: 26.5
Dustin Ackley's OPS+: 99.5
Combined games in the outfield, Corey Hart and Logan Morrison: 199.5
Felix Hernandez's strikeouts: 224.5
Combined wins, Taijuan Walker and James Paxton: 19.5
Scott Baker's starts: 14.5
Date of Hisashi Iwakuma's (finger strain) first start: May 1st
Date of Nick Franklin trade: July 31st
Show Comments
Hide Comments
Our Latest Stories
Mark Trumbo led the majors in home runs last season with Baltimore

The former All-Star coming off a lost season gets a one-year deal

Rodriguez will be the 2nd wearing Rangers, Bagwell will be 2nd wearing Astros and Raines will...
Let's take a glance around the current players and see who might make the Hall of Fame

No, it's not "becoming" watered down and there are obvious, legit reasons vote tallies cha...

Chipper Jones and Jim Thome head up the list