2014 over/unders: Texas Rangers
In our latest round of over/unders, we ask about Prince Fielder's homers and Derek Holland's innings.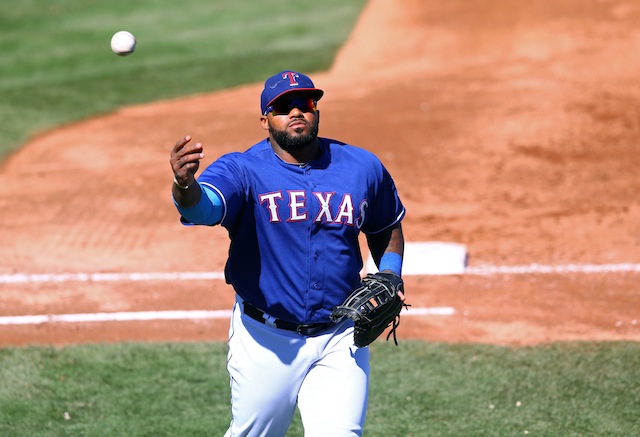 More Rangers: Team preview | Likes, dislikes
Another day, another team preview, another round of over/unders. Here's a recap of what we're doing:
As part of our preview of the 2014 season to come, let's roll out a few "over/unders" for each team. That is, we'll assign a number to 10 different categories that, in their own way, will predict one facet of the season ahead. In turn, you, the loyal commenter, will let us know whether you take the "over" or "under" for each category. Stated another way, will the actual figure be higher or lower than the one we've presented? Remember, we're talking 2014 season and 2014 season only.
Today we're covering the Texas Rangers, who won 91 games last season but finished to the Athletics in the AL West and lost a play-in game to the Rays ... 
---
Wins: 88.5
Finish in AL West: 1.5
Home runs by Prince Fielder: 30 
Innings pitched by Derek Holland: 100 
Strikeouts by Yu Darvish: 295
Jurickson Profar's OPS: .730
Shin-Soo Choo's HBPs: 20
Tommy Hanson's ERA: 4.77
Elvis Andrus's stolen bases: 40
Games ahead of Astros in final standings: 27
Show Comments
Hide Comments