2014 Over/unders: Toronto Blue Jays
Let's try to peg some numbers when it comes to the Blue Jays and the season ahead.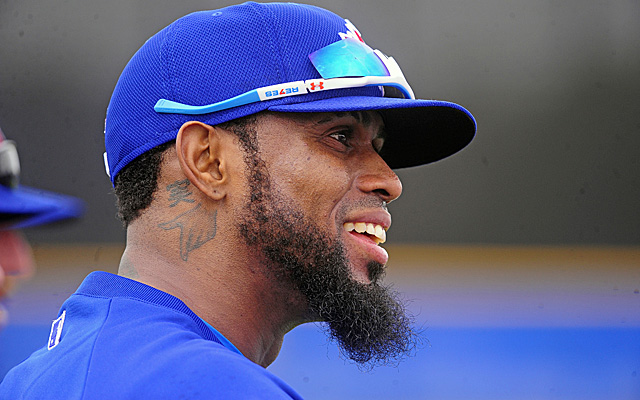 MORE: 2014 Team Preview: Toronto Blue Jays
What are we doing here? Why, we're glad you asked:
As part of our preview of the 2014 season to come, let's roll out a few "over/unders" for each team. That is, we'll assign a number to 10 different categories that, in their own way, will predict one facet of the season ahead. In turn, you, the loyal commenter, will let us know whether you take the "over" or "under" for each category. Stated another way, will the actual figure be higher or lower than the one we've presented? Remember, we're talking 2014 season and 2014 season only.
This installment brings us the over/under offerings for the Toronto Blue Jays.
---
Wins: 77.5
Finish in the AL East: 3.5
Number of pitchers to start at least one game: 9
Number of pitchers to start at least 25 games: 2.5
Combined home runs from Edwin Encarnacion/Jose Bautista: 74
Jose Reyes games played: 135
Melky Cabrera batting average: .284
Mark Buehrle innings pitched: 200
Brandon Morrow ERA: 4.33
Brett Lawrie HR+SB: 28
Show Comments
Hide Comments