2014 season predictions: How the MLB division races will shake out
Jon Heyman raised some eyebrows by the picking the Royals to knock off the Tigers in the AL Central. Here's how Jon broke down all the division races.
After a spring that featured key free-agent signings, a couple mega-contracts and way too many mentions of Tommy John, it is time to get on with the real action -- games that count.
The Nationals, Cardinals and Dodgers look like strong favorites in the National League, but thanks partly to all the injuries the American League looks no easier to solve than a Rubik's Cube.
After much calculation and deliberation, I'll take the Dodgers over the Royals in a World Series matchup of teams that haven't won it all since the 1980s.
Without further ado, here's my team-by-team rundown ...
Heyman's Picks: American League East
Finish
Team
The skinny
1.

Baltimore Orioles

Late signings

Nelson Cruz

and

Ubaldo Jimenez

could put them over the top. Cruz lengthens an exceptional lineup and Jimenez makes it a solid rotation, which may be all they need. Once wunderkind

Manny Machado

returns, no one can match their defense.
2.

Boston Red Sox

Superb clubhouse dynamic means they won't relax in the Year After. There are a few questions though: Is talented

Xander Bogaerts

ready to play shortstop? Can

Grady Sizemore

be the comeback story of the year? And can

Koji Uehara

replicate his 2013 magic?
3.

Tampa Bay Rays

As one rival GM said, "They have good pitching, and they know how to put together a team." They also bumped up their payroll to a more normal level ($77 million). Major threat.
4.

New York Yankees

They spent $453 million on four stars to re-make themselves into a power after merely getting by in 2013, and they had a very nice spring. Masahiro Tanaka will be a star, and the lineup is dynamic. But scouts say the infield defense remains a question..
5.

Toronto Blue Jays

They needed to bolster their rotation but stood pat. The pitching prospects are talented, but most of them aren't ready (

Drew Hutchison

may be an exception). As for the offense, as one scout said, "Teams that are all power don't win."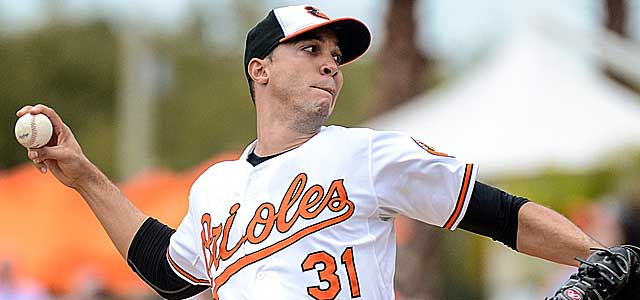 Heyman's Picks: American League Central
Finish
Team
The skinny
1.

Kansas City Royals

This could be their year, with exceptional defense, a solid lineup and a nice bullpen. If

Mike Moustakas

can shake off his poor 2013 season at bat and 101-mph thrower

Yordano Ventura

can be a rotation star, they could overtake the Tigers.
2.

Cleveland Indians

Nobody looked better in spring training.

Justin Masterson

and

Danny Salazar

appear ready to emerge as stars, the lineup is balanced and

John Axford

solved their closing issue reasonably. A shot.
3.

Detroit Tigers

The disastrous spring could cost them.

Miguel Cabrera

is said to be their best defensive infielder following the loss of wizard shortstop

Jose Iglesias

, and their bullpen could miss

Bruce Rondon

. Tough to pick against a team with

Justin Verlander

,

Max Scherzer

and

Anibal Sanchez

, but there are issues.
4.

Chicago White Sox

They are on the right track bringing in 20-something talents like

Avisail Garcia

("a star in the making," said a scout), Jose Daniel Abreu and

Adam Eaton

.

John Danks

being back to form could help. Nice year possible, but division is toughening.
5.

Minnesota Twins

They remade their rotation. Now what to do about that lineup? They could barely hit in spring training. "Work in progress," said a scout.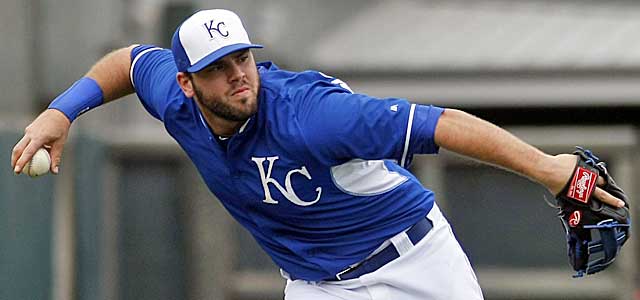 Heyman's Picks: American League West
Finish
Team
The skinny
1.

Oakland Athletics

They have something special going in the clubhouse, and with a deeper roster and improved bullpen should make it three straight in this star-crossed division.
2.

Los Angeles Angels

Albert Pujols and

Josh Hamilton

looked better this spring (once Hamilton returned) and Trout isn't doing anything but getting better. If left-hander

Tyler Skaggs

is ready, they could threaten.
3.

Texas Rangers

They won the winter by importing an excellent leadoff man

Shin-Soo Choo

and slugger

Prince Fielder

but suffered a brutal spring, losing young second baseman

Jurickson Profar

and starting catcher

Geovany Soto

, and showing pitching weakness. Need to stay afloat for

Matt Harrison

, Colby Lewis and

Derek Holland

.
4.

Seattle Mariners

The losses of

Hisashi Iwakuma

and

Taijuan Walker

left them with tough starting pitching questions, and they could still use someone to bat behind superstar import

Robinson Cano

. Also look a little too left-handed, and probably too young, to make it this year. Maybe '15.
5.

Houston Astros

Houston is building something special, but the ETA isn't 2014. Will be something to watch once George Springer, Carlos Correa, Mike Foltynewicz, Mark Appel and Co. arrive, though.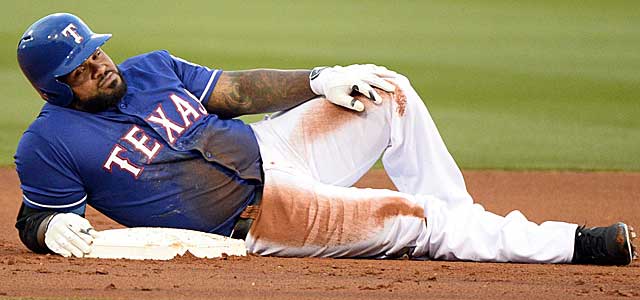 Heyman's Picks: National League East
Finish
Team
The skinny
1.

Washington Nationals

"Best team in Florida," said a scout. Also likely the best in the NL East, especially with Atlanta's injury questions. The front three of

Stephen Strasburg

,

Gio Gonzalez

and

Jordan Zimmermann

plus a solid lineup should make things relatively easy for new manager Matt Williams.
2.

Atlanta Braves

The unfortunate losses of young pitchers

Kris Medlen

and

Brandon Beachy

to Tommy John surgery mean they are scrambling to put together a rotation.

Julio Teheran

should be a star,

Ervin Santana

helps, but what comes next? With nice nucleus, they should still be pretty good though.
3.

Miami Marlins

Their pitching could be exceptional, led by the amazing

Jose Fernandez

. But beyond

Giancarlo Stanton

it's still unknown where they get the offense.
4.

Philadelphia Phillies

If Jimmy Rollins and

Chase Utley

close to what they were, they may surprise some. But the bullpen is a "mess" and

Marlon Byrd

and

A.J. Burnett

don't look like saviors from here.
5.

New York Mets

Maybe 2015 is their year. Without

Matt Harvey

and Jon Niese (at least to start), and with unsettled situations at first base and shortstop, this could be a long one. The outfield is much better, but it looks like a sixth straight losing season in Citi Field.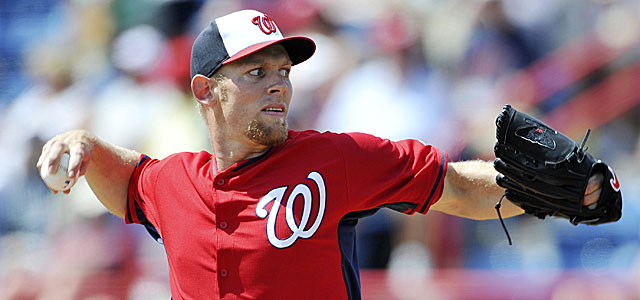 Heyman's Picks: National League Central
Finish
Team
The skinny
1.

St. Louis Cardinals

St. Louis looks as deep and solid as ever, maybe even moreso. Clubhouse leaders

Adam Wainwright

and

Matt Holliday

won't let this team falter. Playoff certainty.
2.

Pittsburgh Pirates

They didn't do much in the winter, but a full year of emerging ace

Gerrit Cole

and a midyear appearance by future outfield star

Gregory Polanco

may help.

Andrew McCutchen

, a driven star, won't allow them to slip back.
3.

Cincinnati Reds

Loss of Shin-Soo Choo plus new bullpen woes could make things tougher than expected. Speedy rookie

Billy Hamilton

could be the key.
4.

Milwaukee Brewers

Big pitching import

Matt Garza

had a rough spring, but if he can pitch up to his 2013 Cubs performance, they could threaten. Lineup looks deep and solid, and

Ryan Braun

may be back.
5.

Chicago Cubs

Rookie Javier Baez will be only the first from their wave of great positional talent that promises an exciting future. ETA to contend: 2016.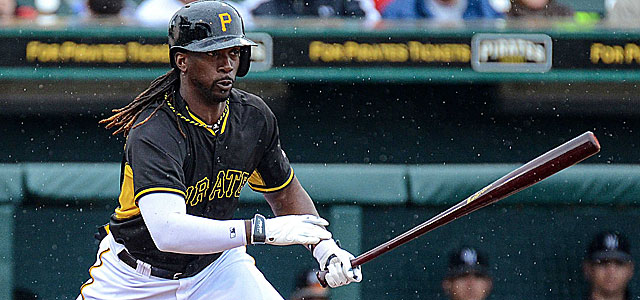 Heyman's Picks: National League West
Finish
Team
The skinny
1.

Los Angeles Dodgers

Rich and exceptional team could benefit from last year together. If they can harness

Yasiel Puig

, that'd be even better. World Series favorite.
2.

San Francisco Giants

Their vaunted rotation should get even better with former A's star

Tim Hudson

. Otherwise, they brought back their old gang again. Threat.
3.

Colorado Rockies

Healthy years for

Troy Tulowitzki

and

Carlos Gonzalez

could go a long way. They need Jhoulys Chacin and

Tyler Chatwood

healthy, but could surprise.
4.

Arizona Diamondbacks

The loss of star left-hander

Patrick Corbin

is devastating. Lineup is solid, but they'll require healthy seasons for

Brandon McCarthy

and

Trevor Cahill

, and a contribution from feature star Archie Bradley wouldn't hurt, either.
5.

San Diego Padres

They have a deep stash of position players and potential to improve, but spring injuries to

Josh Johnson

and

Carlos Quentin

hurt, bringing up memories of unfortunate past hurts for the small-market team also suffering from the worst in-division payroll disadvantage in baseball.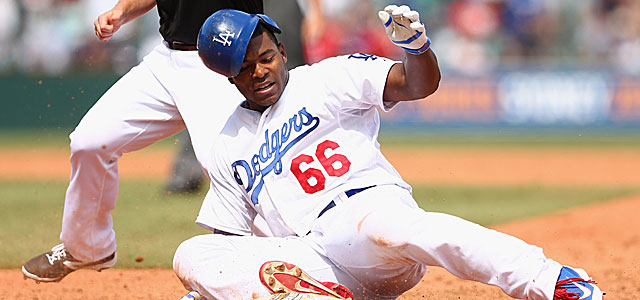 Show Comments
Hide Comments