46,069 saw Kershaw's no-hitter in person; 52,000 saw it on TV
An ongoing cable dispute meant that not many LA-area residents were able to watch Clayton Kershaw's dominating no-hitter.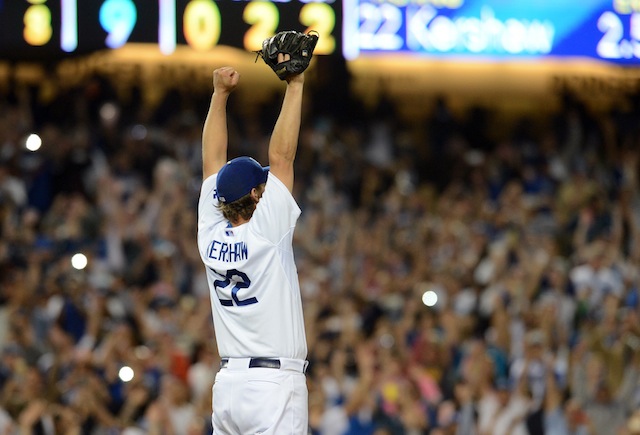 More MLB: Power Rankings | Expert Picks | Latest news & notes | Fantasy news
Thanks to an ongoing dispute between the semi-newly forged Time Warner Cable SportsNet LA and various "multichannel operators," very little of the LA area is able to tune into Dodgers  television broadcasts. This is because Time Warner needs high carriage fees in order to make good on its mammoth investment in Dodger broadcast rights, and the carriers, quite obviously, see those demanded carriage fees as being unreasonable.
The upshot, again, is that the vast majority of Dodger fans in the team's viewing area can't watch the team's games on TV (also bear in mind those local blackouts on MLB.tv and Extra Innings). This was acutely the case during Clayton Kershaw's absolute work of art on Wednesday night. Here's the relevant tweet from Joe Flint of the Los Angeles Times ... 
Last night's no-hitter got 52,000 viewers on SportsNet LA. Last year, Prime Ticket averaged 226,000 viewers per-game. #funfacts

— Joe Flint (@JBFlint) June 19, 2014
So, yes, the number of local viewers at home barely exceeded the number of viewers in the seats at Dodger Stadium (official attendance: 46,069). As for the disagreement that's causing all of this, it won't end until one of two high-powered vested parties decides to capitulate. It's anyone's guess as to when that will happen. 
(Wink of CBS eye: Awful Announcing)
Show Comments
Hide Comments