A-Rod camp files complaint, says MLB leaked lie to media
Sunday, a New York Times report said Alex Rodriguez tested positive for a stimulant in 2006. Now A-Rod's attorneys have filed a complaint, alleging MLB lied and leaked the information to the media.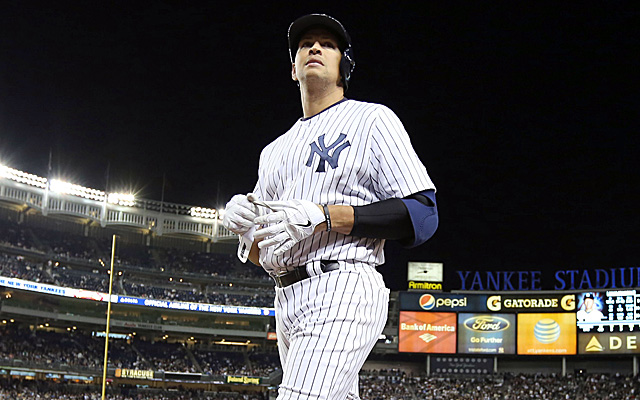 Sunday night, we passed along the New York Times report that embattled Yankees third baseman Alex Rodriguez had tested positive for a stimulant during the 2006 season.
So, shockingly (obvious sarcasm alert!), there's a reply from the A-Rod camp. According to the New York Daily News, attorneys for A-Rod filed an application (complaint) with arbitrator Fredric Horowitz that alleges that Major League Baseball leaked the information to the media about the 2006 test -- also denying that A-Rod tested positive.
Rodriguez's arbitration hearing -- in which he's appealing his 211-game suspension for his ties to Biogenesis, among other things according to MLB -- is on a break until Nov. 18.
Rodriguez, 38, hit .244/.348/.423 with seven doubles, seven homers and 19 RBI in 44 games this past season for the Yankees. He has four years and $86 million left on his albatross of a contract.
Show Comments
Hide Comments