A-Rod returns to Yankees lineup
Alex Rodriguez is in the Yankees' lineup Monday night against the White Sox, Danny Knobler is there, and we're live-blogging it all.
More A to the Rod: A-Rod, 12 others suspended | Weiner on appeal time-frame | MLB's biggest scandals | Are suspensions a deterrent? | Effect on Yanks
We at Eye On Baseball are here to live-blog events leading up to and through A-Rod's controversial 2013 debut on Monday night against the White Sox. CBSSports.com's Danny Knobler is on-site at U.S. Cellular Field in Chicago, and we'll be passing along his photos and dispatches, in addition to other tidbits of interest. Come with us, won't you?
Yankees vs. White Sox Gametracker
Click REFRESH for ongoing updates ...

A-Rod strikes out looking after seven-pitch at-bat in the eighth. Probably his last AB of the night.

Third time up, A-Rod sends a deep drive to left, but it's caught.

Second time up, A-Rod flies out to center.

And now for the crowd's loving vocal embrace his first time up ...

A-Rod notches a pop-fly single in his first at-bat of 2013. Now batting 1.000! Double, triple and homer shy of the cycle!

We'll let you know if this comes to pass ...
First at-bat prediction: A-Rod steps out of batter's box, pulls compact mirror out of uniform pants, kisses own reflection

— Anthony McCarron (@AnthonyMcCarron) August 6, 2013

Context is everything ...
A-Rod gets a big boo as his name is announced. But he's heard worse...at Yankee Stadium.

— David Waldstein (@DavidWaldstein) August 6, 2013

A-Rod would've batted in the top of the first, but Robinson Cano was cut down trying to stretch a single into a double. From Danny: "A-Rod was walking up to the plate, kind of flipped his bat up in frustration when was Cano thrown out."

White Sox GM Rick Hahn with your clubhouse leader for quote of the night:
Hahn pregame: "You've seen this team play recently. I've got 99 problems and A-Rod ain't one of them."

— Scott Merkin (@scottmerkin) August 6, 2013

Doesn't sound like the A-Rod circus moved the needle when it comes to Monday night attendance on a rainy night. From Danny: "Small, not terribly enthusiastic crowd. not exactly surprising given state of Sox."

Another view of the pre-game autograph hounds ...
Another view of ARod signing autographs... pic.twitter.com/rqW6txULAl

— Cork Gaines (@CorkGaines) August 6, 2013

Yanks skipper Joe Girardi of course addressed L'Affaire A-Rod earlier today. Here's the video ...

The autograph hounds are apparently not repulsed by Mr. Rodriguez ...
A-Rod in there somewhere signing. pic.twitter.com/J4kqCAFMR4

— Daryl Van Schouwen (@CST_soxvan) August 5, 2013

Ozzie Guillen points out an intriguing correlation ...
its all madonnas fault. every athlete she has been with has gone bad. see canseco, rodman and now rodriguez lol lol lol

— Ozzie Guillen FND (@OzzieGuillen) August 5, 2013

Danny notes that the tarp is coming off. Could be that the scattered showers in the forecast are light enough to allow an uninterrupted nine innings.

For what it's worth (and given the sample size involved, it's worth pretty much nothing), A-Rod is 0-for-3 with a walk and a strikeout for his career against Jose Quintana, tonight's starter for the White Sox. Quintana is, however, a lefty.

Jim Rome and his guests on the matter at hand ...

Current radar in Chicago not looking especially promising (portion marked "South Side" would be rough vicinity of U.S. Cellular Field) ...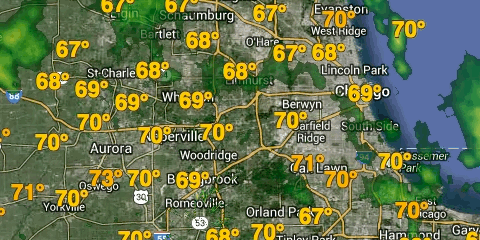 Here's an interesting observation from Danny regarding Rodriguez versus Ryan Braun in terms of his internal popularity: "The part about his teammates liking him really is true. I'm sure there's some who don't, but he's not unpopular. Braun has a far, far bigger problem in Brewers clubhouse than Alex has with Yankees. Also, there's been so much turnover that a whole lot of guys in Yankee clubhouse barely know him."

Danny passes along word that the tarp is on the field at U.S. Cellular and batting practice has been cancelled.

Crowded press room, which isn't surprising ...
A-Rod meets the media. pic.twitter.com/0VixopdOpj

— Doug Padilla (@ESPNChiSox) August 5, 2013

Some excerpts from A-Rod's pre-game presser, which just concluded ...
His opening remarks:
"The last seven months have been a nightmare, probably the worst time of my life. Obviously for the circumstances that are at hand and also dealing with a tough surgery and rehab program and being 38. I am thrilled and humbled to have the opportunity to put on this uniform again and to play major-league baseball again. I feel like I was 18 years old back in Fenway Park back in 1994 when I went into face the Red Sox for the very first time. It's been 20 years, and I'm just very excited for the opportunity to go out there and play baseball and help my team win. And prove to myself, my teammates, the fans of New York and fans of baseball that I can still play the game at a high level and give my best."
On his decision to appeal:

"If I don't defend myself, no one will."

On whether he denies using PEDs:

"We'll have a forum to discuss all of that, and we'll discuss it then."

On whether he'll drop his appeal if he's confronted with strong evidence against him:

"We've seen everything. There will be a time and place for everything, and when the time is right we'll all speak more freely."

On whether he regrets recently implying that the Yankees were hoping he'd be suspended:

"I said what I said. That's Friday night, and today is another day."
On whether he thinks the Yankees want him back:
"If I'm productive, I think they want me back. I feel tremendous support from our clubhouse and tremendous support from our manager."

A-Rod soon to appear at press table to field questions.

Will A-Rod be shunned by teammates? No. Danny passes along word that that "many players and staff people greeted him [A-Rod] with hugs."

Here's Scott's take on the matter at hand ...
At this point, you have to wonder what is real about Alex Rodriguez, period http://t.co/ltfsCEAbEo

— Scott Miller (@ScottMCBS) August 5, 2013

And here he is, being ferried by a golf cart to his pre-game press conference ...
Please do note the breathless "Day Of Infamy" caption.

Just to set the tone for the lava-hot procedural intrigue that's the rage right now, here's a GIF of Bud Selig glancing down at prepared notes, playing with a pencil and looking officially dishevelled ...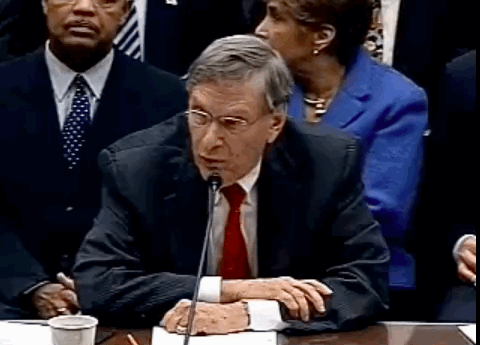 Here's Danny with the details ...
A-Rod is in Yankee lineup, batting cleanup, playing 3B

— Danny Knobler (@DannyKnoblerCBS) August 5, 2013
Show Comments
Hide Comments