After one High-A start, Carlos Zambrano declares himself 'ready'
Carlos Zambrano threw his first 4 1/3 professional innings of the season Tuesday in High-A ball, and now he believes he's ready for MLB.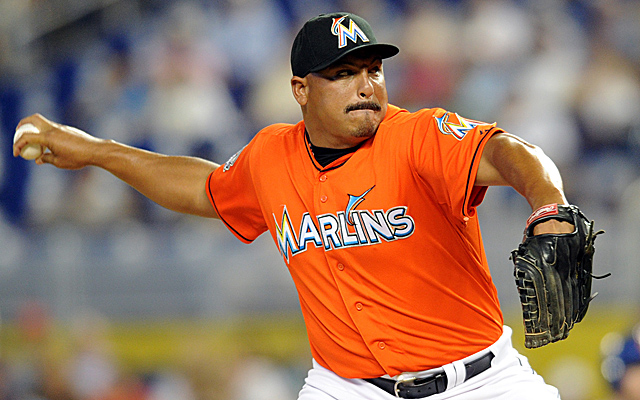 More MLB: Scoreboard | Standings | Probable Pitchers | Sortable Stats | Odds
It was just two weeks ago Wednesday that the Phillies signed right-handed pitcher Carlos Zambrano to a minor-league deal. Tuesday, he threw 4 1/3 innings for High-A Clearwater and apparently that's all he thinks it takes.
"I'm ready," he said after the game (philly.com).
Zambrano did have success in the game, allowing only three hits, two walks and nary an earned run, but he also was facing Class-A hitters and only threw 4 1/3 innings. And those were his first professional innings of the season, including spring training (excluding some work in extended spring training, however).
And now he believes he's ready to face major-leaguers. Keep in mind, many elite-level MLB pitchers need more than 4 1/3 innings in minor-league rehab assignments before working themselves back into game shape.
Those familiar with Zambrano can't be surprised by the confidence, though, even if some would instead call it delusion.
And he does have talent. The 31-year-old three-time All-Star was effective as recently as 2010, when he was 11-6 with a 3.33 ERA. Last season for the Marlins -- his first with any club other than the Cubs -- Zambrano went 7-10 with a 4.49 ERA, 1.50 WHIP and 95 strikeouts in 132 1/3 innings.
Show Comments
Hide Comments