ALCS Game 3 delayed 17 minutes by power outage at Comerica Park
A power failure delayed Game 3 of the ALCS as the lights at Comerica Park went out.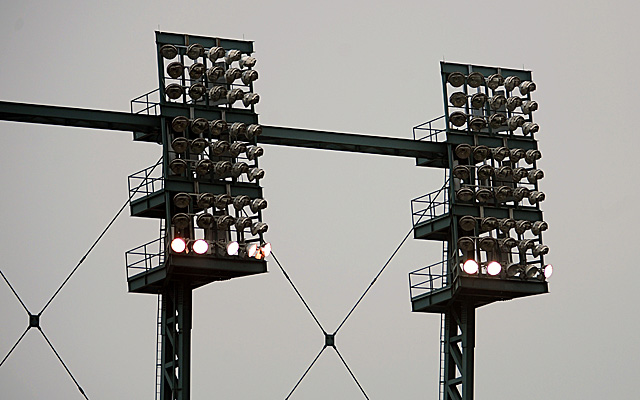 DETROIT -- Soon after Tigers starter Justin Verlander struck out Red Sox left fielder Jonny Gomes to end the top of the second inning in Game 3 of the ALCS, the stadium lights and scoreboard went out at Comerica Park. The game was delayed 17 minutes while power was restored.
The weather is overcast in Detroit, so the stadium lights were on all afternoon, even during batting practice. Apparently there are no official rules regarding stadium lighting, but it's generally understood that once the lights go on, they stay on for the remainder of the game.
Major League Baseball announced that a local power substation temporarily went offline, causing the brief outage. Power was initially restored within seconds, but the lights take around 15 minutes to power back up.
Here's video of the outage:
Show Comments
Hide Comments