ALCS Game 4 Red Sox-Tigers starting lineups: A change for Detroit
The Tigers have made a rather substantial change to the top of their lineup for Game 4 of the ALCS.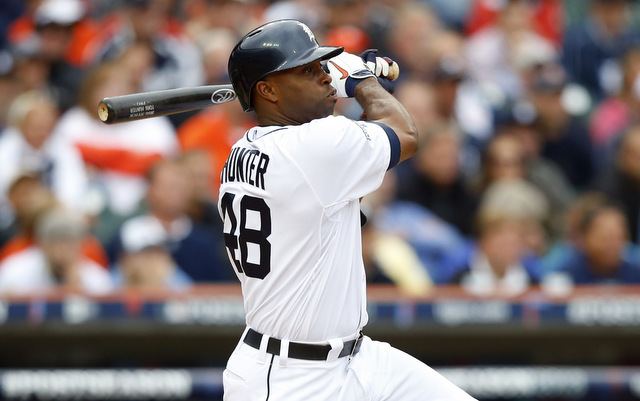 DETROIT -- Wednesday night's Game 4 of the ALCS will be the most pivotal game of the series ... until the next game. The Red Sox are looking to take a commanding three games-to-one lead while the Tigers want to even things up at two apiece. First pitch is scheduled for a little after 8pm ET and can be seen on Fox. Here are the starting lineups for each team, which include a change at the top for the Tigers, as our Danny Knobler writes:
Boston Red Sox
Jacoby Ellsbury

, CF

Shane Victorino

, RF

Dustin Pedroia

, 2B

David Ortiz

, DH

Mike Napoli

, 1B

Daniel Nava

, LF

Jarrod Saltalamacchia

, C

Stephen Drew

, SS

Will Middlebrooks

, 3B
Starting pitcher: Jake Peavy , RHP
Detroit Tigers
Torii Hunter

, RF

Miguel Cabrera

, 3B

Prince Fielder

, 1B

Victor Martinez

, DH

Jhonny Peralta

, LF

Alex Avila

, C

Omar Infante

, 2B

Austin Jackson

, CF

Jose Iglesias

, SS
Starting pitcher: Doug Fister , RHP
Show Comments
Hide Comments
Our Latest Stories
Israel beat Great Britain 9-1 in Sunday's qualifying round final

The Dodgers walked off with the NL West title during Scully's final home broadcast

How could the huge-market, defending NL West champs be an unlikely division champ?
The Dodgers added depth over dropping serious coin this offseason, and it paid off on Sund...

Scully is calling his final home game on Sunday

Eduardo Rodriguez and Heath Hembree combined to fan 11 straight Rays on Sunday