All you need to know: MLB news and rumors roundup for Dec. 21
Saturday saw a big name leave the free agent board, so let's recap that and everything else that's worth knowing.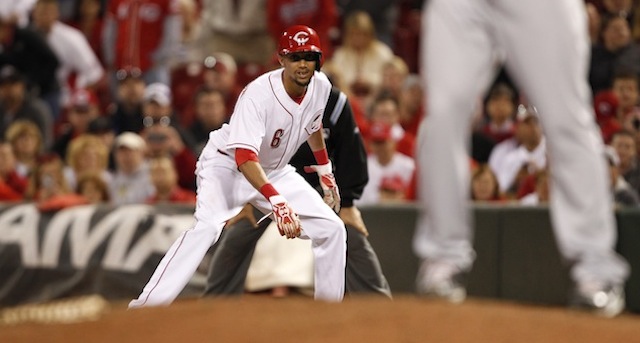 MORE: FA tracker: position players | FA tracker: pitchers
The big news Saturday was of the course the Texas Rangers ' agreeing to terms with Shin-Soo Choo on a seven-year, $130-million pact. While making note of that whopper, let's also have a look at everything else you need to know for Dec. 21 ... 
SIGNINGS AND AGREEMENTS
- Arizona Diamondbacks : Signed catcher Henry Blanco to a minor-league contract ... Also signed INF Andy Marte to a minor-league deal.
- Giants: Have sold the rights of infielder Brett Pill to the KIA Tigers of Korea. Pill subsequently agreed to terms with KIA on a one-year deal.
- Miami Marlins : Signed OF/INF Jordany Valdespin to a minor-league contract. 
- Washington Nationals : Signed catcher Chris Snyder to a minor-league contract.
- Rangers: Agreed to terms with OF Shin-Soo Choo on a seven-year, deal worth $130 million, as our own Jon Heyman reported.
- Minnesota Twins : 1B Chris Colabello rejected an offer to play in South Korea next season. He'll now try to win a roster spot with Minnesota this spring.
RUMORS, SPECULATION, ETC.
- Seattle Mariners : Bob Nightengale speculates that, with Shin-Soo Choo bound for Texas, the M's are now the most likely landing spot for Nelson Cruz .
- Baltimore Orioles : If the O's don't wind up finding a closer on the free agent or trade market ( Fernando Rodney or Jonathan Papelbon , for instance), then they may give the job to right-hander Tommy Hunter ... MASN's Roch Kubatko posits that Ryan Flaherty is the favorite to be the team's second baseman this season.
- Tampa Bay Rays : Are reportedly interested in free agent closer Grant Balfour , whose deal with the Orioles was nixed based on his post-agreement physical. (Jim Bowden via Twitter)
- Cincinnati Reds : GM Walt Jocketty reiterated that Billy Hamilton will likely open the season as the starting center fielder now that Shin-Soo Choo has signed elsewhere. (John Fay, Cincinnati Enquirer) ... Our own Mike Axisa recently wrote about Hamilton's near-term outlook.
- New York Yankees : If the Yanks don't land Masahiro Tanaka, then they may fill out the rotation with in-house candidates. (Jorge Castillo, Newark Star-Ledger)
Show Comments
Hide Comments
Harper wasn't satisfied with a strike-three call

Pittsburgh's playoff hopes take a hit even if Cole only misses one or two starts

Max Kepler made an ill-advised dive in right field
Replay confirmed Didi Gregorius avoided the tag with a swim move

The 2016 Little League World Series champions will be crowned Sunday

Votto has been one of baseball's most productive hitters since the mound was lowered in 19...