All you need to know: MLB rumors and news roundup for Dec. 31
Let's recap all the essentials from the final day of 2013.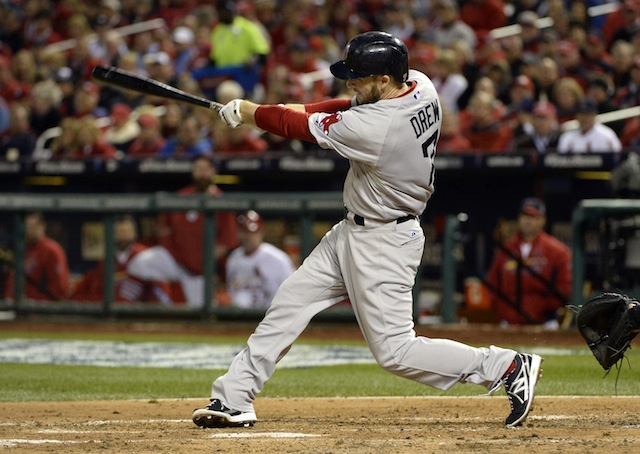 MORE: FA tracker: position players | FA tracker: pitchers
The final day of 2013 is drawing to a close, and now it's time to run down all you need to know when it comes to hot stove happenings for Tuesday, Dec. 31 ... 
SIGNINGS & AGREEMENTS
- Astros: Agreed to terms with RHP Jesse Crain on a one-year contract. 
RUMORS, SPECULATION, ETC.
- Ubaldo Jimenez: Paul Hoynes of the Cleveland Plain Dealer believes that Jimenez, who's a free agent, will sign with the Yankees, Blue Jays or Diamondbacks. Hoynes also notes that, last he heard, Jimenez was angling for a four-year deal worth $17-20 million per.
- Blue Jays: GM Alex Anthopoulos says RHP Brandon Morrow is fully recovered nerve problem in his forearm that cost him so much time last season. Needless to say, the Jays badly need a healthy Morrow in the rotation in 2014. (Brendan Kennedy, Toronto Star)
- Braves: Atlanta is reportedly not pursuing a trade for Angels 2B Howie Kendrick. (David O'Brien via Twitter)
- Indians: According to Hoynes, the Indians, who are looking to add pitching, don't have any interest in reuniting with free agent right-hander Jake Westbrook. 
- Yankees: Peter Gammons tweets that, according to GM Brian Cashman, the Yanks won't be signing free agent SS Stephen Drew. The removal of such a power player from the Drew market could make the shortstop's price more palatable to the incumbent Red Sox.
Show Comments
Hide Comments