All you need to know: MLB rumors and news roundup for Jan. 23
Thursday's hot stove recap can be found within.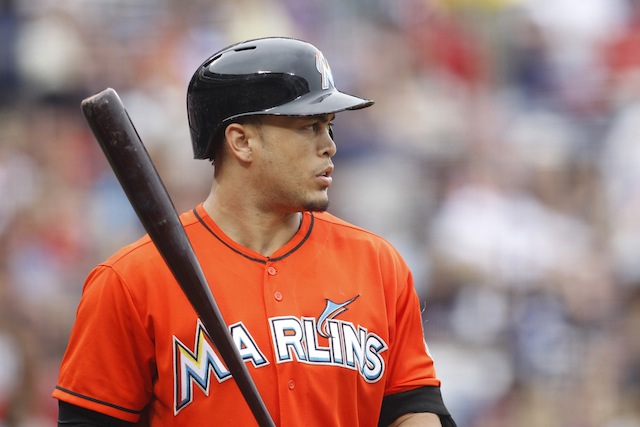 MORE: FA tracker: position players | FA tracker: pitchers 
On the MLB hot stove front, here's all that's worth knowing for a fairly busy Thursday, Jan. 23 ... 
SIGNINGS & AGREEMENTS
- Milwaukee Brewers : At this writing, the Brewers and free agent RHP Matt Garza have not yet officially struck a deal. Earlier on Thursday, however, it was believed they had agreed to a four-year, $52-million contract pending the outcome of Garza's physical. 
- San Francisco Giants : Avoided arbitration with INF Joaquin Arias by signing him to a two-year, $2.6-million deal. 
- Cleveland Indians : Signed reliever David Aardsma to a minor-league contract with an invitation to spring training. 
- Baltimore Orioles : Signed LHP Aaron Laffey to a minor-league contract. The deal does not include an invitation to spring training. 
- Tampa Bay Rays : Agreed to terms with closer Grant Balfour on a two-year, $12-million contract.
- Kansas City Royals : Signed RHP Jon Rauch to a minor-league contract with an invitation to spring training. 
- Minnesota Twins : Have agreed to transfer LHP Andrew Albers to the Hanwha Eagles of the Korean Baseball Association. (Steve Adams via Twitter)
RUMORS, SPECULATION, ETC.
- Luis Ayala : Our own Jon Heyman tweets that the Detroit Tigers , Indians and Seattle Mariners are among those interested in the veteran reliever Ayala. 
- Ervin Santana : Yahoo!'s Jeff Passan tweets that as of last week the free agent Santana was seeking a contract worth roughly $60 million over four years. 
- Indians: MLB.com's Jordan Bastian writes that the team hasn't yet decided whether Carlos Santana will man third base this season. He'll get time there this spring. 
- Miami Marlins : GM Dan Jennings says the organization has let OF Giancarlo Stanton know that they'd like to sign him to a long-term contract. (Jim Bowden via Twitter)
- New York Mets : RHP Matt Harvey , who's recovering from October Tommy John surgery, says he hopes to return to the mound in September. 
- Orioles: The O's are in negotiations with free agent closer Fernando Rodney , reports CBSSports.com's Jon Heyman. 
- Pittsburgh Pirates : ESPN.com's Jerry Crasnick writes that the Buccos are preparing to enter spring training without A.J. Burnett . Burnett has yet to decide whether he'll pitch in 2014 or retire. 
- Boston Red Sox : LHP Jon Lester , who's eligible for free agency after the upcoming season, says he'll be willing to sign a discount contract in order to stay in Boston. 
- Tigers: MLB.com's Jason Beck tweets that RHP Max Scherzer , who's eligible for free agency next offseason, is optimistic about working out a new contract with Detroit. He hopes something can get done before spring training, but he won't negotiate during the season. 
- New York Yankees : Our own Jon Heyman reports that the Yankees, having blown past the luxury tax threshold, are now taking a serious look at free agent INF Stephen Drew . 
Show Comments
Hide Comments