All you need to know: MLB rumors and news roundup for March 3
Monday's full hot stove recap -- transactions, rumors and injury updates -- can be found within.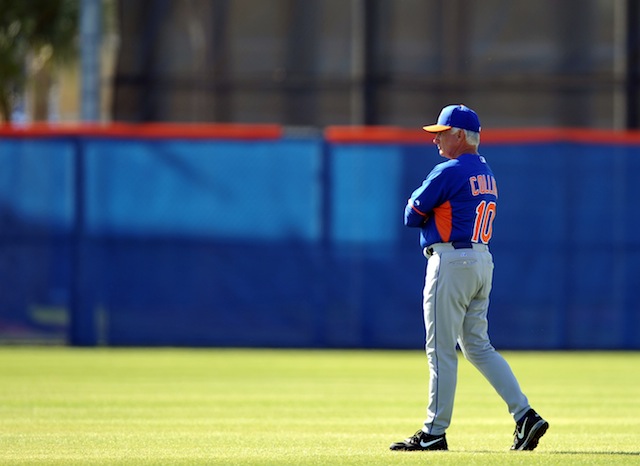 MORE: Spring Training | FA tracker: position players | FA tracker: pitchers
On the MLB hot stove front, here's all that's worth knowing for Monday, March 3 ...
RUMORS, SCOOPS & SPECULATION
- New York Mets : MGR Terry Collins says Daisuke Matsuzaka and John Lannan are the leading contenders for the team's fifth-starter job. (Marc Carig via Twitter) ... Joel Sherman of the New York Post writes that the Mets are unlikely to sign free agent SS Stephen Drew , which means that the job will likely remain Ruben Tejada 's. 
- Baltimore Orioles : Our own Jon Heyman reports that the O's are in serious talks with free agent lefty Johan Santana . 
INJURY UPDATES
- Chicago Cubs : SS Starlin Castro will be sidelined for the next seven to 10 days with a strained right hamstring. 
- Los Angeles Dodgers : MGR Don Mattingly says RHP Zak Greinke (calf) is unlikely to pitch in Australia. The Dodgers and Arizona Diamondbacks open the 2014 season with a pair of games in Australia on March 22. 
- San Diego Padres : CF Cameron Maybin could miss the next two to three months after tearing his biceps tendon on Monday. 
- Cincinnati Reds : The team is hoping that RHP Mat Latos (left knee surgery) will be able to throw off a mound this week. (Mark Sheldon, MLB.com)
- Minnesota Twins : The team is hopeful that 3B prospect Miguel Sano, who'll soon undergo Tommy John surgery, will be able to DH in some minor-league games late in the season. (Rhett Bollinger, MLB.com)
Show Comments
Hide Comments