All you need to know: MLB rumors, news roundup for Dec. 15
Let's recap a dreadfully slow Sunday in baseball news and rumors. The biggest news was the the Yankees president said they absolutely no have intention of trading Brett Gardner.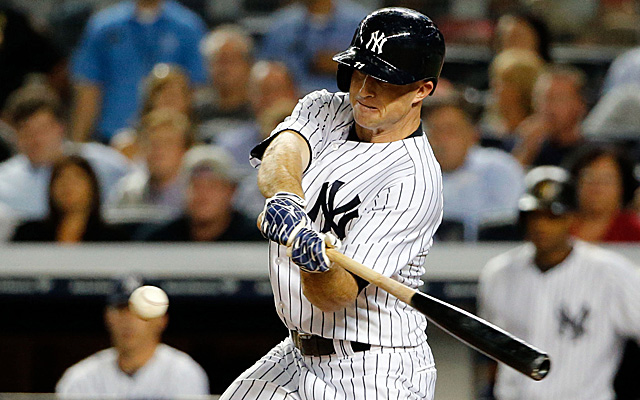 MORE: FA tracker: position players | FA tracker: pitchers
So with the Winter Meetings firmly in our rearview mirror and many of you likely paying lots of attention to the NFL on Sunday, we're here to catch you up with everything that went down in baseball news and rumors on this glorious day.
Hint: This won't take long. It was ridiculously slow on the MLB front.
SIGNINGS
The Cardinals and second baseman Mark Ellis reportedly have an agreement in place, pending a physical.
REPORTS, RUMORS and SPECULATION
Mark Reynolds is getting interest from the Yankees, Twins, Brewers, Angels and Rays, according to CBSSports.com's Jon Heyman.
Matt Garza still has plenty of suitors on the starting pitching free agent market, despite the Twins likely being out on the bidding, per Heyman.
The Angels are interested in both Garza and free agent DH Raul Ibanez, according to Ken Rosenthal of Fox Sports.
The Twins still have interest in free agent starter Bronson Arroyo, according to Rosenthal in that same column.
The Yankees have "absolutely no intention" of trading Brett Gardner, according to club president Randy Levine (via ESPN New York). Gardner's name has been hot on the trade rumor mill ever since the Yankees signed Jacoby Ellsbury, but the Yankees want to play both in the outfield together, says Levine.
Show Comments
Hide Comments