All you need to know: MLB rumors, news roundup for Dec. 19
Here's our nightly roundup of the comings, goings and reports from the MLB Hot Stove -- which was only a bit lukewarm today.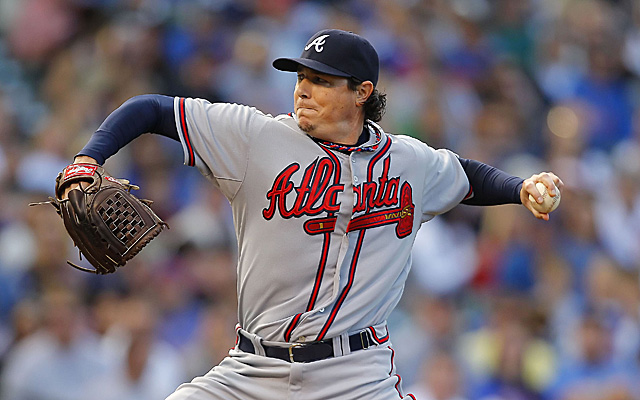 MORE: FA tracker: position players | FA tracker: pitchers
Thursday saw a few minor moves and some reports, but no major player movement -- unless you count a move that may now end up not happening. Let's get after it.
TROUBLE?
- Earlier this week, the Baltimore Orioles and Grant Balfour came to an agreement. The deal has yet to be finalized, however, and it might fall apart.
SIGNINGS AND AGREEMENTS
- Chicago Cubs : They inked Mitch Maier, Jonathan Sanchez and Tsuyoshi Wada to minor-league deals.
- Orioles: They have signed Xavier Paul to a minor-league deal, along with three others, according to MLB.com.
- Texas Rangers : Former MLB pitcher Daniel McCutchen has been signed to a minor-league deal, according to his agents.
- Cincinnati Reds : They agreed to sign Chien-Ming Wang to a minor-league contract.
- Chicago White Sox : The club agreed to sign reliever Scott Downs .
- New York Yankees : They announced the Carlos Beltran signing as official.
TRADES
-The San Francisco Giants have an agreement in place to send Brett Pill to the Kia Detroit Tigers of the Korean Professional League, according to CSN Bay Area.
- The Washington Nationals have traded Corey Brown to the A's, per Buster Olney of ESPN.
RUMORS AND REPORTS
- David Price : Our own Jon Heyman has a lengthy piece examining the situation with Price. It's worth a read in full, so head on over there.
- Masahiro Tanaka: The Rakuten Golden Eagles are trying to avoid posting him and are reportedly prepared to offer up a record contract.
Show Comments
Hide Comments