All you need to know: MLB rumors, news roundup for Dec. 20
It's time for our nightly roundup of news, rumors and goings-on in MLB.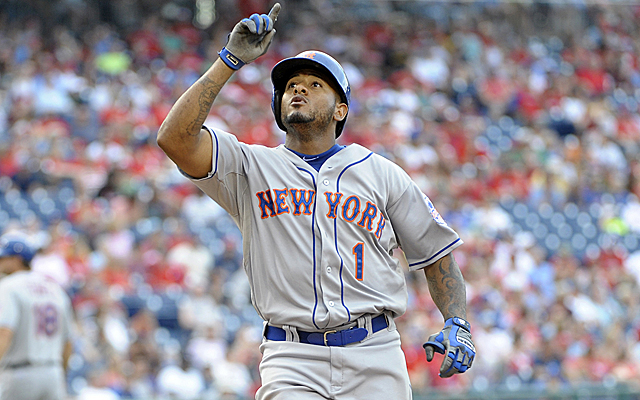 MORE: FA tracker: position players | FA tracker: pitchers
The last Friday before Christmas was as quiet as one would expect in terms of MLB news. Well, save for the drama between the Baltimore Orioles and a certain free agent closer. Let's get after it.
GRANT BALFOUR DRAMA
- Due to something in his medicals, the Orioles decided against signing Grant Balfour .
- Balfour and two doctors say he's healthy.
- A bit later, Balfour called O's GM Dan Duquette to tell him he was making a mistake.
- Meanwhile, the Orioles are reportedly checking out free agent closer Fernando Rodney .
SIGNINGS
- Though it's not technically a signing, the A's claimed catcher Chris Gimenez off waivers from the Tampa Bay Rays , per Jane Lee of MLB.com. Reliever Pedro Figueroa was released as a corresponding move to make room on the 40-man roster, the A's announced.
- The Arizona Diamondbacks have agreed to an extension with reliever Brad Ziegler , eating up at least one of his free agency years, possibly two.
- The Miami Marlins have signed former Met Jordany Valdespin to a minor-league deal, reports J.J. Cooper of Baseball America.
- The Minnesota Twins have inked catcher Kurt Suzuki to a one-year deal, per multiple reports.
- Kevin Youkilis is headed to Japan, as he's signed with NPB's Rakuten Golden Eagles.
RUMORS, REPORTS AND SPECULATION
- Jonathan Papelbon : The Philadelphia Phillies and Orioles have at least discussed a trade that would send Papelbon to Baltimore, reports Roch Kubatko of MASN.com. Kubatko notes, however, that the O's would have to eat a large amount of the salary. Considering they dealt Jim Johnson because they didn't want to pay him $10 million this coming season, that seems unlikely.
- St. Louis Cardinals : Barring something unforeseen, they're done with major tweaks to their ballclub this offseason, per MLB.com.
- Seattle Mariners : Now that Robinson Cano is in the fold, young second baseman Nick Franklin is drawing "strong" interest in trade talks, reports Ken Rosenthal of Fox Sports.
- Marlins: They'd like a veteran reliever, per the club's official site.
- Orioles: They have interest in free agent DH Kendrys Morales , but may not want to cough up the first-round pick required to sign him, reports Jon Paul Morosi of Fox Sports.
- New York Yankees : What if they don't land another starter this offseason? Could Andy Pettitte again come out of retirement? Joel Sherman of the New York Post reports that GM Brian Cashman believes Pettitte is "done for good."