All you need to know: MLB rumors, news roundup for Dec. 24
Christmas Eve was a slow day of signings and rumors, but there were a handful of each. Here's a roundup of the day's hot stove news.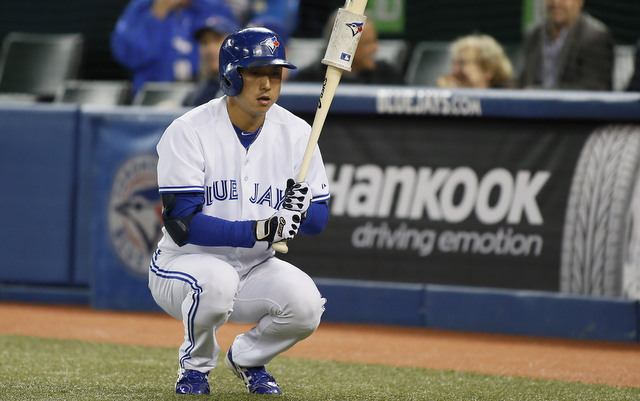 MORE: FA tracker: position players | FA tracker: pitchers
Unsurprisingly, Christmas Eve did not bring much hot stove excitement. There are indications the Rakuten Golden Eagles will post right-hander Masahiro Tanaka, but nothing has been officially announced just yet. Given all the conflicting information we've seen in recent weeks, it's best to wait for an announcement before getting exciting.
In other news, the Dodgers formally announced the signings of Chris Perez (one-year deal), J.P. Howell (two-year deal), Jamey Wright (one-year deal) and Juan Uribe (two-year deal). That's a bunch of loose ends that are now tied up. Here is a recap of the rest of the day's hot stove action:
SIGNINGS
Blue Jays: Re-signed IF Munenori Kawasaki to a minor league contract with an invitation to spring training, the team announced.
Rays: Signed LHP Jordan Norberto to a minor league contract with an invitation to spring training. Norberto announced the deal himself on Twitter.
RUMORS & SPECULATION
RHP Ryan Madson: There is mutual interest in a reunion with the Phillies.
Twins: Have maintained contact with RHP Bronson Arroyo. (1500 ESPN)
Show Comments
Hide Comments
The Marlins and Pirates looked like they were heading in opposite directions

Baltimore will be without its best starter for the time being

The Royals are scorching hot right now, but were seven games under .500 before the streak
The veteran umpire was unable to get out of the way of the ball

Scott Kazmir and Brett Anderson, come on down

The Blue Jays' catcher had a terrible start to 2016, but he's long since put that behind h...