All you need to know: MLB rumors, news roundup for Jan. 8
Wednesday's hot stove recap can be found within.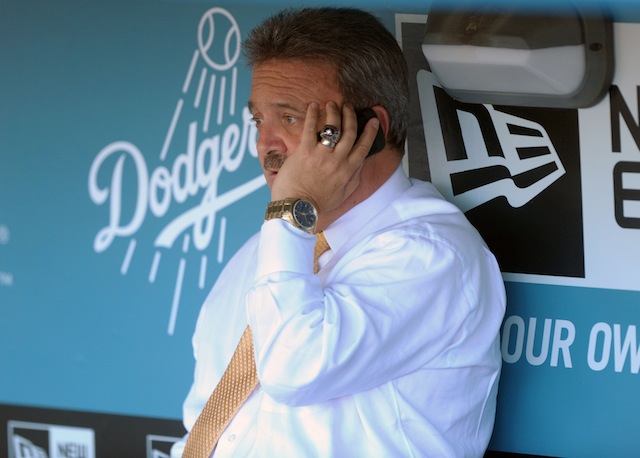 MORE: FA tracker: position players | FA tracker: pitchers
Wednesday was of course Hall of Fame announcement day (spoiler alert: Greg Maddux, Tom Glavine and Frank Thomas all got elected), but let's nonetheless make time to check in on the hot stove goings-on for Wednesday, Jan. 8, however few there may be ... 
SIGNINGS & AGREEMENTS
- Marlins: Have re-signed RHP Kevin Slowey to a minor-league contract. 
- Tigers: Former manager Jim Leyland said he'll serve as a special assistant to GM Dave Dombrowski for the upcoming season. (Detroit Sports 105.1)
RUMORS, SPECULATION, ETC.
- Diamondbacks: GM Kevin Towers tells MLB.com's Steve Gilbert that he has a "plan of attack" when it comes to pursuining free agent RHP Masahiro Tanaka. 
- Dodgers: GM Ned Colletti confirms that he's been in contact with the agent for free agent RHP Masahiro Tanaka ... Elsewhere, Dylan Hernandez reports that Colletti says he's had talks with the reps for Clayton Kershaw and Hanley Ramirez regarding contract extensions. 
- Phillies: The Phils are another team that's been in contact with Casey Close, the agent for Masahiro Tanaka. (Todd Zolecki, MLB.com)
- Rangers: Gerry Fraley of the Dallas Morning News reports that Texas has interest in bringing back INF Jeff Baker as a reserve. 
Show Comments
Hide Comments