Angels agree to record pre-arb $1M salary with Mike Trout for 2014
Mike Trout has now been signed to the highest pre-arbitration salary in history at $1 million for the 2014 season.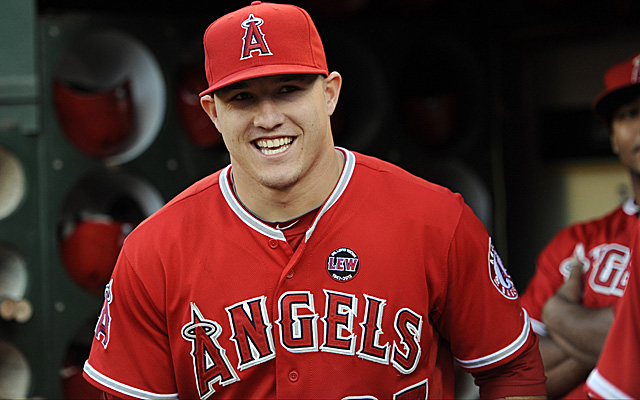 MORE: Spring Training | FA tracker: position players | FA tracker: pitchers
As the Angels and Mike Trout continue to discuss a huge, multi-year contract extension, they've agreed to terms on a salary for the 2014 season: $1 million. Sound modest, considering all the salaries we regularly see dished out in Major League Baseball? It's actually a record.
Trout's a pre-arbitration player and most of those guys make somewhere closer to the league minimum than seven figures. The previous record pre-arb salary -- which doesn't include draft-related signing bonuses -- was $900,000, which was shared by Albert Pujols (2003) and Ryan Howard (2007).
Trout is eligible for arbitration beginning next season and he'll be there for three years before hitting free agency. His salary will start to bloat in arbitration but not truly explode until free agency unless the Angels elect to sign a monster extension beforehand. And all indications are that they'd like to do so.