Ban on plate collisions possible in time for spring training games
CBSSports.com's Jon Heyman reports that a ban on collisions at home plate may be ratified before spring training play begins.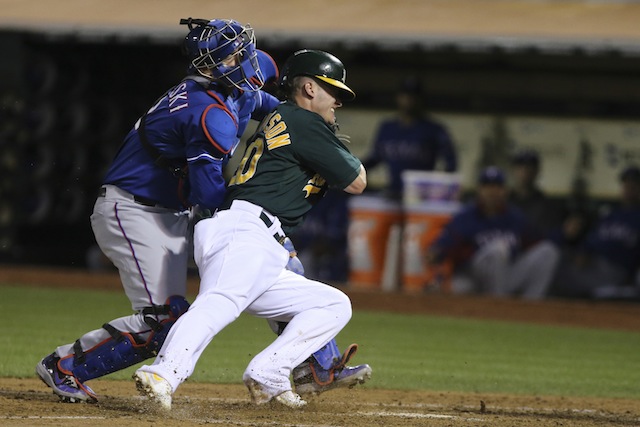 MORE: Perry: Banning collisions a wise move
We've known for some time that MLB was angling to ban collisions at home plate, and now CBSSports.com's Jon Heyman reports that the rule change may be ratified in time for spring training games. Heyman reports that the umpires union is likely to approve the rule, and then all that remains is for the players to ratify.
As noted, that could all happen prior to the start of Cactus and Grapefruit League play. That would be important because it would give umpires, catchers and base-runners time to adjust to the new restrictions prior to the start of the 2014 regular season. 
The changes mean that runners will likely be required to slide if there's a play at the plate, and it may also be the case that MLB opts to enforce the rule already on the books that forbids the catcher to set up in the base-line when not in possession of the ball or in the act of receiving the ball. 
Show Comments
Hide Comments
Our Latest Stories
Abbott struck out 13 while throwing 106 pitches in the dominant outing

The Rangers could extend Nomar Mazara next

Sanchez has allowed only two hits in his last 14 innings, including six no-hit innings on...
With the Nationals take the NL East again, or will the Mets steal it? Or will someone shock...

The deal buys out Odor's first two years of free agency

The retired slugger told some Miami students as much