Bartolo Colon clears waivers, can be traded to any team
Mets starter Bartolo Colon has cleared waivers, meaning the Mets are free to trade him to any team.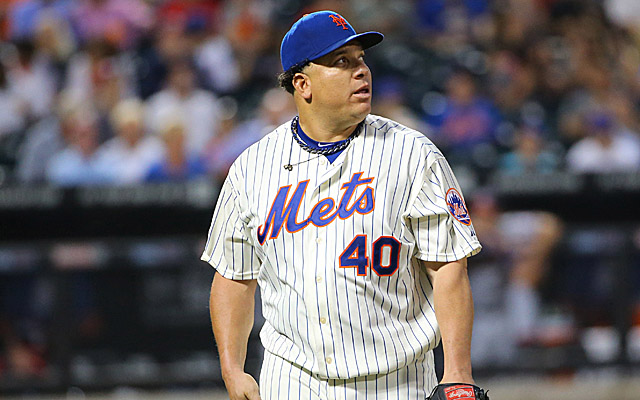 Mets starting pitcher Bartolo Colon has cleared revocable waivers, reports Jon Heyman of CBSSports.com. This means the Mets are now free to trade him to any team they wish, should they choose to do so, following the procedure to complete trades in August.
Colon, 41, is 12-10 with a 3.82 ERA (92 ERA+), 1.15 WHIP and 130 strikeouts against only 22 walks in 167 1/3 innings this season. He's been real good in his last three starts, which may sway some teams in contention that could use another arm.
One potential roadblock: Colon is due $11 million next season, when he'll be 42. This could mean the smaller market teams are out, but you never know.
One wish: If Colon is traded, we need to keep him in the NL, where he has to bat a lot more often. If you haven't seen Colon in the batter's box, well, you're just letting the best in life pass you by.
Show Comments
Hide Comments