Bogaerts happy to be in postseason even though he isn't playing
Red Sox youngster Xander Bogaerts has only played in 20 games since being called up in August, but he's not complaining about being on the playoff roster.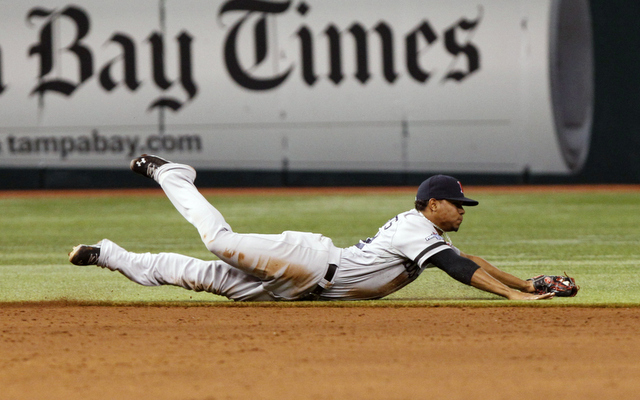 More: Buchholz fresh for ALCS after regular season injury | Scherzer: Watching Cabrera play hurt is inspiring | Peralta not concerned about Green Monster defensively | Who has the edge?
BOSTON -- At 21 years and 11 days old, Red Sox infielder Xander Bogaerts is by far the youngest active player on the four LCS rosters. He's 12 months and nine days younger than Cardinals right-hander Carlos Martinez.
Bogaerts is also one of the very best prospects in baseball, having been ranked the eighth best prospect in the game before the season by Baseball America. He did nothing but improve his stock by hitting .297/.388/.477 with 15 home runs split between Double-A and Triple-A this summer.
The Red Sox called Bogaerts up to the big leagues in late August, but he only appeared in 18 games and received 50 plate appearances down the stretch. He was a bench player, backing up Will Middlebrooks at third and Stephen Drew at shortstop. As you'd expect, the kid is just happy to still with the team.
"I'm happy to be here," said Bogaerts on Friday. "It's good to be in the playoffs. Guys play their entire career and don't get in, so for me to get in my first time up and be on the active roster, to help in any way, it's always good."
Bogaerts appeared in two of the team's four ALDS games against the Rays, once as a pinch-runner and once as a pinch-hitter. He drew two walks in his two plate appearances and managed to score three runs, so whenever manager John Farrell put him in the game, good things happened.
Middlebrooks, meanwhile, went 3-for-13 (.231) in the ALDS and Drew was even worse: 2-for-15 (.133). If the team wants to make a change and insert Bogaerts into the lineup, they have plenty of reason to do it. Is more playing time on the way?
"No idea yet," Bogaerts said with a laugh.
Show Comments
Hide Comments